Finding the Right Fit
First of all, you need someone with skills and qualifications for the role. But beyond that, you also need a person who will fit in with your team and organisational culture.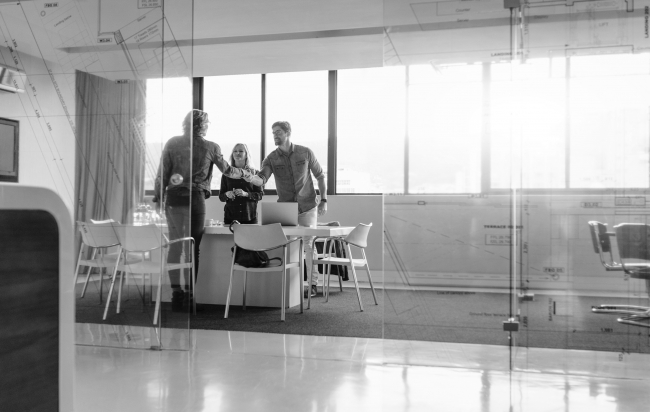 About the course
Research has shown that a structured interview is the most effective way to assess a candidate's competencies. We start by exploring the different categories of structured interview be it online or face-to-face; how to decide which is appropriate to use and the importance of incorporating recruitment tools such as psychometric assessments into an overall structured interview plan.
You will then learn how to uncover the characteristics of high performers and how to hire for potential by measuring these qualities through a planned interview process. The course will take account of the fact that you may be interviewing online.
Your tutor has industry experience and will review sample job specifications to highlight both the skills and experience required for the role and the type of person who will be the best fit for the team. Using these exercises and tutor support you will learn how to write more focused and job-relevant interview questions, to accurately reflect the needs of the job specification.
Finally, you will be guided in developing strong standard interview questions for all candidates and individual questions that are developed from each person's application/ CV.
Very in-depth, covered all areas of recruitment.
Nice pace and structure. Good role playing & break-up of activities – very professional.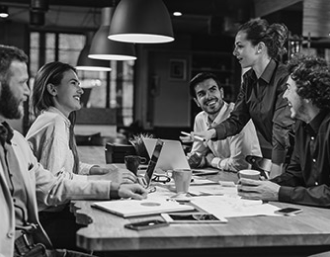 Find and Close Your Skills Gap
Get exactly what your team needs with a tailor-made Interviewing & Recruiting course. Co-created with you to help tackle your team's unique goals and challenges.
Request a callback to find out more about our tailor-made service and to discuss co-creating training solutions for your organisation.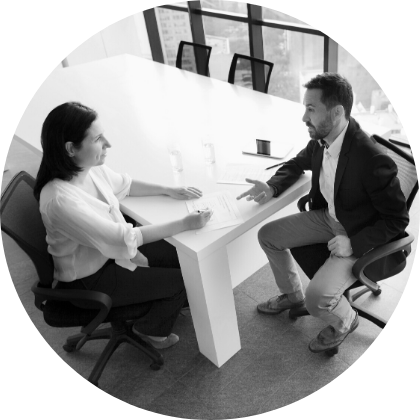 Course content
Structured interview categories; experience, situational, behavioural - virtually or face-to-face
Uncovering characteristics of High Performers
Developing an approach to 'hiring for potential; sample 'potential' indicators
Writing a job specification that reflects the role
Developing questions around the job spec and job competencies, and taking a competency-based approach
Developing techniques and confidence in probing candidates
The impact of conscious and unconscious bias
Employment Law and interview questions
Interview timing & environment/online platform
Managing the interview format & clarifying the roles within an interview panel
Scoring the interview; positive & negative indicators
Active listening, promoting positive body language & non-verbal communication
Probing challenging candidates
How to close the interview
Writing up evidence-based notes to support your decision
Giving interview feedback
Interview pitfalls
10-point checklist
Who should attend
This course is designed for anyone who is involved in the interviewing process, including those who are part of an interviewing board at initial intake and/or internal promotion interviewing stages. The course is also helpful to those with some interview experience who now find themselves interviewing in an online environment.
Certification
A Certificate of Attendance can be supplied in soft copy and/or hard copy on request.
Frequently Asked Questions
Do I need to prepare anything in advance?
You should prepare for this course by becoming familiar with the job descriptions and person specifications of the jobs you normally interview for and also being aware of the interview system already in place. If possible, you should bring samples of current or past job specifications for your company.
What does 'live interactive online' training entail?
You may be coming to online learning for the first time, and feel nervous or worried that it might be unfamiliar and difficult. Well, you can relax! So long as you have a computer and are able to connect to the internet, ideally with a webcam (although this is not essential) then you're all set!
We use video platforms to deliver our virtual sessions, and each class is secured with password access so only the registered participants can join. All the course materials are made available for you to follow along on-screen, and then join in with the collaboration sessions and activities.
Our courses are very accessible, and the online experience of learning helps those who will be conducting online interviews, giving them the chance to practice their new skills before putting them into action in the real world of work.
Find out more
Want to know if it's the right course for you?
Download brochure
Download a PDF of the course brochure.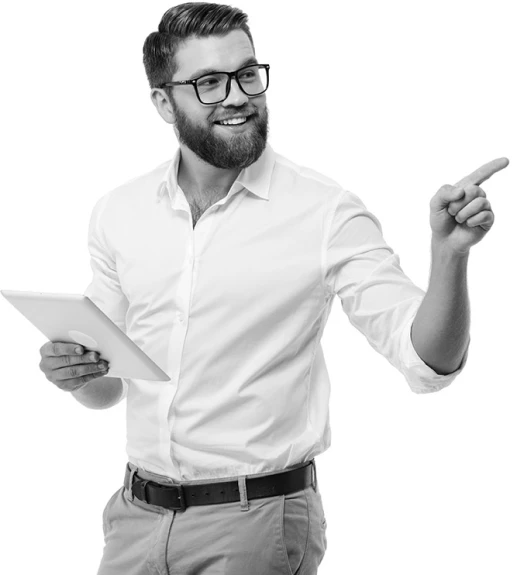 Let's Talk!
Contact us to find out more about any of our courses and what we can do for you.