The 21st Century Leadership Model
A corporate strategy focusing on sustainability can add brand value, increase efficiency, attract valuable talent and create new opportunities. This is an opportunity, not a barrier, for brands and businesses, using the 21st Century Leadership Model.
Essential topics covered in this programme include: Carbon foot-printing, Emissions Verification; European Union's Emissions Trading System (EU-ETS); Carbon Emissions Reduction; Mandatory Greenhouse Gas emissions Reporting; Sustainable Supply Chains.
The industry-expert speakers for this programme are:
Dr Ravi Fernando, Chairman & CEO, Global Strategic Corporate Sustainability
Raymond Schadeck, Chairman, Board Member & CEO L'Université Dans Le Nature, ILA
Brian Murnane, Carbon Action, Chris Mee Group
Trinity Lloyd, Head of Energy Transition & Sustainability, Google Cloud
Hakan Lucius, Head of Corporate Responsibility, European Investment Bank
Adrian Kelly, Managing Director, Brexit Plan
Alex Beasley, Country Manager for UK & Ireland and Nordics, Patagonia
Moderator is Niall Kelly, MD of Cube Low Carbon Centre of Excellence
About the course
Irish Times Training are delighted to partner with The Cube Low Carbon Centre of Excellence and Global Strategic Corporate Sustainability Ltd on this programme, where our panel of experts will help you understand the commitments your organisation needs to make in order to drive real change.
This programme is based on the 21st Century Leadership Model. It will be delivered in 7 topic-focussed Masterclasses of 2 hours & 30 minutes duration, led by industry expert speakers. Each session includes a Q&A in which the participants can ask questions and share their own expertise and experiences.
The programme is aimed at business managers and leaders who aspire to go beyond the traditional scope of their role, creating long-term value by taking into consideration how their organisation operates in the ecological, social and economic environment.
It can be expected that disruption – climate, technological, political and economic – will play a part in our future.
While it is impossible to completely eliminate risk, 21st Century Board and business leaders will need to proactively mobilise strategies and plans to mitigate risk. This programme will guide participants in planning for the future using a scientific, triple bottom line model with three priorities: Profit, People and the Planet.
During the programme, participants can submit their Sustainability Plan to the programme co-ordinators for review and expert feedback, before bringing it back to their business for implementation.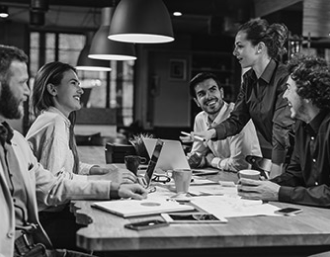 Find and Close Your Skills Gap
Get exactly what your team needs with a tailor-made programme on Sustainability for Business Success, co-created with you to help tackle your organisation's unique goals and challenges.
Request a callback to find out more about our tailor-made service and to discuss creating training solutions for your organisation.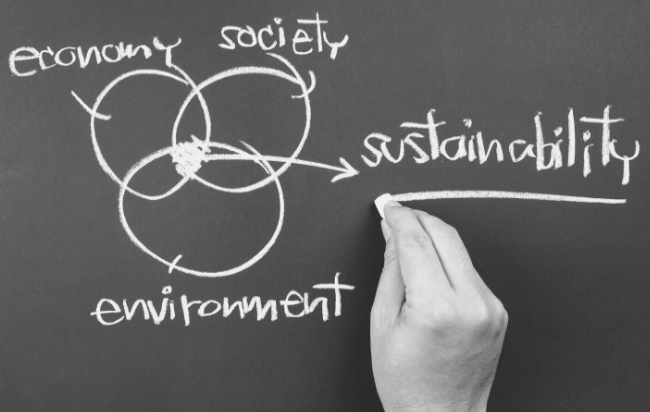 Course content
Session 1: Introduction to the 21st Century Board Leadership model and a strategy template for sustainability planning
Session 2: The Climate Emergency Board response strategy
Session 3: The Health and Social Emergency Board response strategy
Session 4: The Economic Emergency and the Board response strategy
1st Submission of 21st Century Strategy Template plan - Planning for Emergencies
Session 5: New Technology challenges, opportunities and disruption
Session 6: Geopolitical Disruption - the challenges and the opportunities
Session 7: Governance Disruption and the Board Strategy Advisory Committee
Final Submission of 21st Century Strategy Template plan
Who should attend
This course is essential for those involved in setting out actionable sustainability plans for their business, including business managers and leaders.
Certification
A Certificate of Attendance can be supplied in soft-copy and/or hard-copy on request.
Frequently Asked Questions
Do I need to prepare anything in advance?
No preparation is required for this course. However, it might be helpful for you to have considered the path to sustainability that your business or organisation can take.
You will need access to a webcam and audio.
What does Live, Online attendance entail?
We use Zoom to run our live, interactive Masterclass sessions, and access is secured with a password so only the registered participants can join. All the course materials are made available for you to follow on-screen and slides will be shared with participants after each Masterclass session. Sessions are fully interactive so participants are requested to keep their camera on throughout the session if possible.
You can join through any browser, or download and instal the free Zoom app from www.zoom.us
Find out more
Want to know if it's the right course for you?
Download brochure
Download a PDF of the course brochure.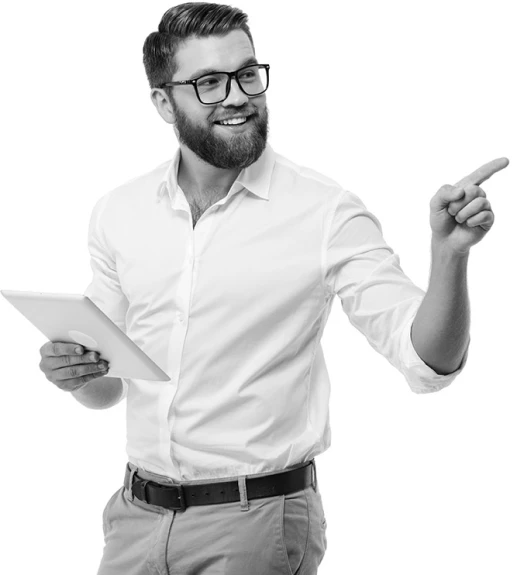 Let's Talk!
Contact us to find out more about any of our courses and what we can do for you.