Understanding International Business
Today businesses operate in a globalised and highly connected, multi-layered business environment in which global and local impacts are increasingly intertwined. A new competitive landscape is developing as a result of the increasing globalisation, and businesses need to be ready to deal with demands of operating internationally.
This programme will help students to understand how firms' sizes can become or remain international in scope, along with understanding how organisations can use the strategic management process to understand international competitive forces and to develop competitive advantage systematically and consistently.
Students will learn that translating strategy into action by organisations requires understanding the advantages and disadvantages of their processes and assess the strategies that businesses need in order to compete internationally.
The course is also open to returners to the workforce and those not currently in employment who meet the eligibility criteria, below.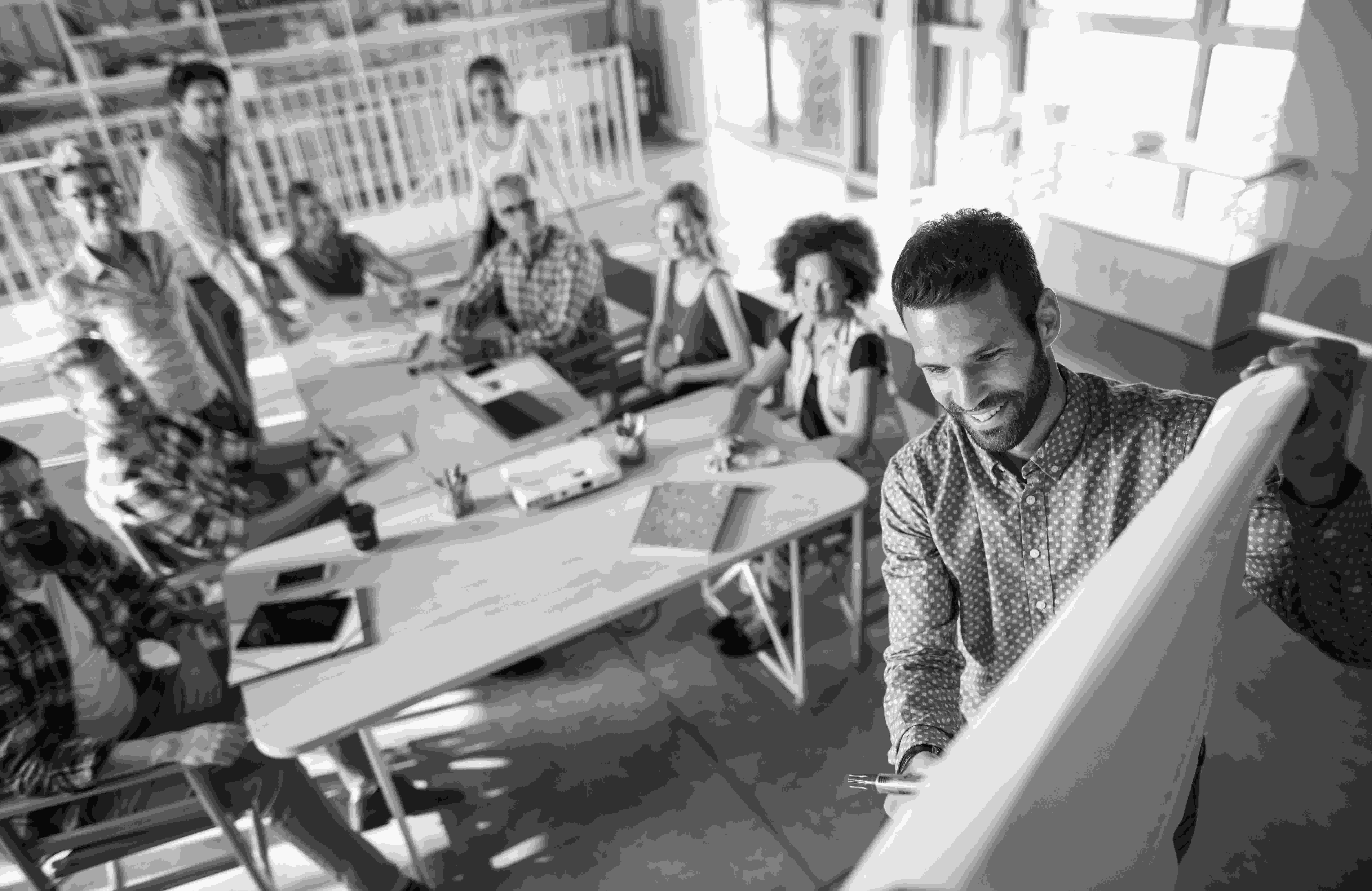 About the course
The programme's overall aim is to equip students with the knowledge and skills necessary to effectively manage and lead in private, voluntary and public organisations. Additional value will be gained through developing an integrated and critical understanding of management and organisations, and the development of transferable and intellectual skills that are essential for successful modern management practices. The course is also for those who are new to the business sector and who want to get a better grounding in the principles of international business practices.
The programme consists of modules which take place live and interactive online over 2 semesters, commencing in September 2022 - 6 Hours per week; 2 Evenings per week.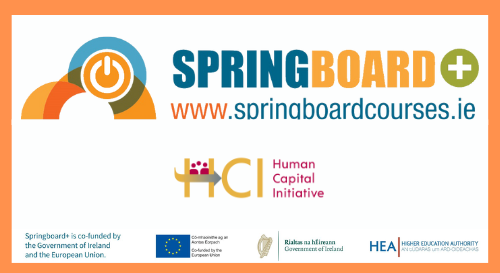 About Springboard+
The Springboard+ up-skilling initiative and Human Capital Initiative in higher education offers free or heavily subsidised courses at certificate, degree and masters level leading to qualifications in areas where there are employment opportunities in the economy.
The initiative is co-funded by the Irish government and the European Union.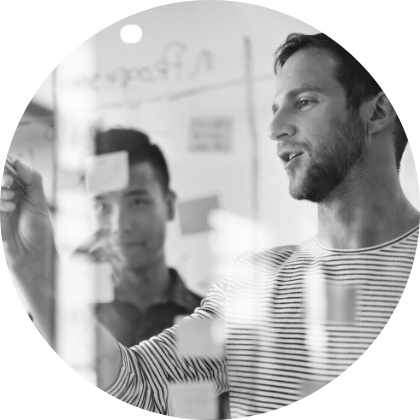 Course content
Induction: Including Programme overview and outline of Learning outcomes. The University induction will include an introduction to the digital learning environment and academic supports.
Understanding International Business: Explore key concepts/theories in global business and contemporary global business environment. Understanding global business operations, considering both large and small firms, and reflecting 'real world' business activities.
Strategic Digital Transformation: Learn the concepts that underpin business intelligence and data analytics as part of a digital transformation strategy. Create a data management strategy with an evidence-based performance management dashboard to aid data manipulation and decision-making.
Understanding Global Strategy: Develop an understanding of the strategic management of an enterprise engaged in international business, including its competitive position, based on analysing structure, country-based sources of advantage and their distinctive competencies.
Job Readiness: This is an optional module which does not carry any credits, but which will give valuable support to those returning to the workforce
Who should attend
People who are currently unemployed, those returning to the workplace or anyone who wishes to take up or progress their career within the Finance Sector. In addition to meeting the Springboard+ eligibility requirements, for admission consideration, applicants must also satisfy the University's entry criteria. See the course brochure for full details.
Certification
Postgraduate Certificate in Professional Development: Understanding International Business
Frequently Asked Questions
What is the duration of this course?
The programme consists of modules which take place live and interactive online over 2 semesters, commencing in September 2022 - 6 Hours per week; 2 Evenings per week.
What are the application criteria for this course?
Applicants must:
(a) have gained: (i) a 2:2 degree from a university in the Republic of Ireland or the United Kingdom, or from a recognised national awarding body, or from an institution of another country which is recognised as being of an equivalent standard;
Or
(ii) an equivalent standard in a Graduate Certificate or Graduate Diploma or an approved alternative qualification;
AND
(b) provide evidence of competence in written and spoken English.
In exceptional circumstances, as an alternative to (a) (i) or (a) (ii) and/or (b), where an individual has substantial and significant experiential learning, a portfolio of written evidence demonstrating the meeting of graduate qualities (including subject-specific outcomes, as determined by the Course Committee) may be considered as an alternative entrance route. Evidence used to demonstrate graduate qualities may not be used for exemption against modules within the programme.
** As of June 2022, eligibility has also been opened to those arriving from Ukraine. More information can be found at Springboardcourses.ie

All participants may be required to submit a letter / statement signed by a Commissioner for Oaths confirming their recent employment history.
We use Zoom to run our live, interactive online sessions, and each class is secured with password access so only the registered participants can join. We ask you to keep your camera on if at all possible. You can join through any browser, or download and instal the free Zoom app from www.zoom.us
Find out more
Want to know if it's the right course for you?
Download brochure
Download a PDF of the course brochure.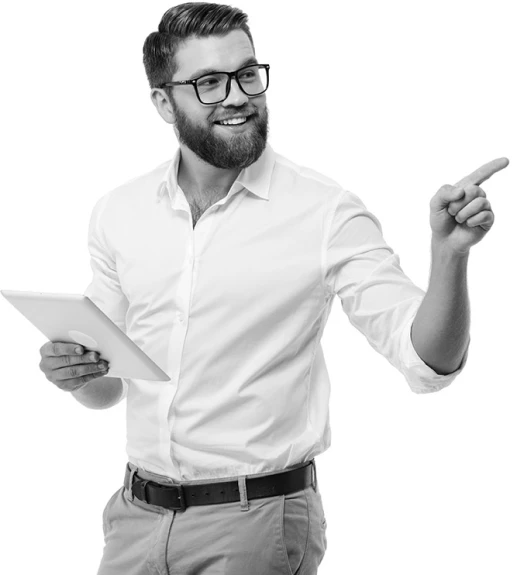 Let's Talk!
Contact us to find out more about any of our courses and what we can do for you.