Insights > Blog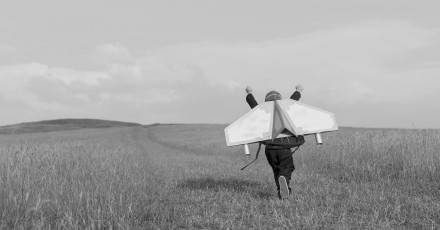 Can Emotional Intelligence support your team?
BY YVONNE FARRELL, TRAINER AND FACILITATOR | 25 FEB 2021
The concept of Emotional Intelligence (EQ) has been around for a number of years and much has been written about it. But why have some leaders either chosen to ignore it or have just not been aware of the power of emotional intelligence as a personal and professional attribute?

It's worth taking a dive into how the concept of Emotional Intelligence came about, what it means, and how it can be applied in the real world.
What is Emotional Intelligence?
Emotional intelligence is understanding the human aspect of interactions and relationships. Identifying, then understanding and, finally, the ability to manage your emotions, will not only help you respond appropriately to decision-making, your conversations and your environment, but also to those of others. The term 'emotional intelligence', although more widely recognised through the work of Daniel Goleman, was first devised by Mayer and Salovey in 1990.
Building an awareness of Emotional Intelligence, and your own in particular, can be a significant step in creating a more positive, happier team and place to work (even virtually or remotely), whatever industry or area of business you're involved in. EQ Leadership is not what your team can do for you, but what you can do for your team, potentially leading to increased motivation, engagement, innovation and employee retention.
We all want to work in healthy workplaces – whether they are in-person or remotely – and becoming aware of our own emotional intelligence, as well as that of our colleagues at all levels, can help us to work better together.
How can you use Emotional Intelligence (EQ) to support your team?
Well, firstly, you need to understand how you use EQ to support yourself; both personally and professionally.

The World Economic Forum predicts that by 2022, 42% of current core skills will be outdated, and that, 'Emotional Intelligence, leadership, and social influence will see an outsized increase in demand.'
Let's get a little bit academic, and consult one of the great thinkers in this area to really find out what it's all about. Daniel Goleman identified the following components of EQ:
Self-Awareness
Understand firstly your own emotions and the impact of those emotions on your team.
How - Allow yourself to 'observe' how you are feeling at any given moment. Watch and listen for how others are reacting to you. This is to help you to recognise the impact your response is having on the other person.
Self-Regulation
Identify those emotive and physical triggers, and don't act on impulse.
How - Stop before your respond. It's like stopping before your send 'that' email, and then being so glad that you did! Take a breath. Look at the situation objectively.
Motivation
Identify your goals and be realistic for what you and others can achieve.
How - Take time to review what you and your team members are doing. Make yourself available for questions, support or just as a sounding board. Seek regular feedback to find out how you are doing; provide regular feedback to your team members individually.
Empathy
Understand the world through the eyes and experiences of your team members.
How - Ask genuine questions and actively listen to the other person's responses. Ask yourself, what are they thinking, feeling, experiencing?
Social Skills
Manage your relationships with your team members.
How - Find common ground – focus and reflect on your team members' perspective.
Developing emotional intelligence takes work and vigilance, but it's work that is well worth doing.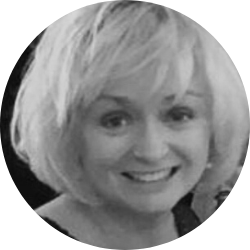 About the author
Yvonne is a Leadership & Management Development consultant, facilitator and professional coach, specialising in strategic learning and development. As an experienced facilitator, she delivers practical and engaging training programmes for Irish Times Training, especially in the Train the Trainer programme.
Her many years of experience have allowed her to work with board members, senior leadership teams, managers and individuals in a variety of organisations including multinationals and the public service.
Yvonne's progammes focus particularly on employee engagement and management development, as well as leadership behaviour development, organisational culture and change.