Insights > Blog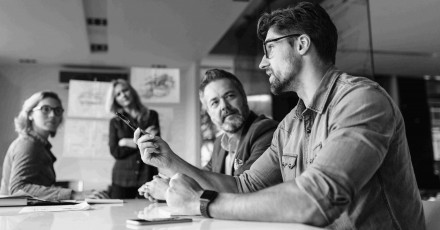 Could creativity unlock wellness in the workplace?
BY SUSAN HAYES CULLETON CFA, CEO OF #SavvyTeenAcademy AND CO-AUTHOR OF THE MARKET-LEADING ECONOMICS TEXTBOOK "POSITIVE ECONOMICS" | 2019
Yesterday, I asked a group of 16-year old teenagers to write a first-person description of what the workplace of the future would feel like. As you can imagine, there were lots of references to robots, flexible working and more "cool jobs", but one particular note struck me.
"We compete in various types of activities which bring us together as a whole. I barely ever feel stress as I am in an environment what makes me feel important and valued".
The reason I was intrigued by it was the mature understanding of competition that goes on in all of our workplaces, but also the link he made between stress, the working environment and how it would make him feel a decade hence.

Today, we are invited to bring our whole selves to work. The fixed boundaries between work and life get progressively more fuzzy through our mindsets, devices and remote working. Therefore, if employers want employees to bring their whole selves to work, that means taking care of peoples' whole selves along the way.
As a concept, "Wellness in the Workplace" started off taking care of people's physical safety through manual handling training and preventing accidents. It has gradually moved on to yoga lessons, subsidised flu jabs, healthy eating options and more.

However, this view is dying out as we gain a greater understanding of what a healthy workplace really is.
Taking a combined approach
A company and its respective employees can pursue improved wellness in the workplace in an aligned way. Rather than a singular initiative hoping for improved productivity and better morale to translate somehow in the bottom line, there is a very clear combined approach that can have early and tangible benefits.

An organisation approached us at Hayes Culleton some years ago after we had presented our own Resilience model in a conference paper. The senior management asked us to work with them in designing an organisational-wide programme to build the individuals' resilience for two reasons;
*The first was a genuine effort to empower its staff to become personally more resilient in all aspects of their life, with their families, finances, personal development as well as in their job.
*Secondly, they knew that if the component parts of the organisation could build their store of resilience, every single level of the organisation would do so too.
*We worked on the implementation of this project over a course of months and it made a heartwarming difference while unlocking some holistic benefits for everybody who engaged.
One could take an approach like this with so many competences that are in hungry demand. None more so than creativity.
*We are always interested in creative solutions, innovations borne out of a creative response or blue-sky thinking to inspire creative thought.
Enable creativity
*According to a recently published article in the authoritative Academy of Management Perspectives journal, "creative engagement with daily stressors may promote psychological health and well-being by facilitating a flexible response to stress".
In other words, if staff learn how to be more creative, it can have the dual effect of enabling them to have more creative responses to the triggers of stress in any aspect of their lives as well as contribute more towards the overall creativity of the organisation. The journal article follows on to say "the same cognitive mechanisms that allow people to generate novel and useful ideas and solutions to organisational problems may aid in their efforts to reimagine the meaning of the stressors they face in the back and forth of work life".

There is a range of simple ways that we can cultivate creativity in our workplaces which can take little time including:
1. Do an "alternative use task" exercise
An "alternative use task" exercise designed by J.P. Guildford in 1967. This can be done spontaneously or in a targeted way at certain intervals. Ask people to come up with alternative uses for an object that differs from the norm. For example, a paper cup is ordinarily used to store hot drinks. However, what else could it be used for? To hold compost and grow small herbs or to create a makeshift walkie-talkie with string? I ran this test with that same group of aforementioned teenagers and one quickly responded with "a hat for a goblin". We can always depend on youth for fresh lateral thinking! The point of the exercise is to train your brain to think differently.
2. Challenge assumptions
I've often cultivated a sense of "challenging assumptions" with groups through a variation on the Eisenhower Decision Matrix. In the top right hand corner of the matrix, participants write down what they think is likely to happen (to their business, to their career or to any other topic under discussion) and what would be impactful. Usually people are comfortable considering what would fit in here as they spend a lot of time scenario-analysing the future.
However, it can be mind-bending to think about what would be highly unlikely but very impactful. For example, what if the working week was changed to begin on Sunday (as it is in Dubai)? What if the academic year took almost the full month of January off at all levels of education (as is the case in New Zealand)?
It's even harder to come up with things that are unlikely and would have little impact. If we spend so much time either dreaming of, or worrying about, scenarios of varying degrees of realism that this type of thinking is like a gym class for muscles that haven't been used in a while.
3. Use "reflective practise"
I use "reflective practise" as a technique to give my subconscious a way to communicate with my conscious mind. As described by the Cambridge Community, reflective practise "aims to make you more aware of your own professional knowledge". Often people have the answers to problems in their workplace, life or career but they're buried in their brain, instinct or reservoir of experience. A thick layer of daily busyness makes these insights invisible. Reflective practise is a very targeted form of fishing for those nuggets by writing answers to very focused questions e.g. "Why haven't I already achieved this goal? What's different about now?". Your hand can't move at the speed of your thoughts and this activity gives your thoughts the time and space to fully form.
Developing a "wellness in the workplace" initiative can take a lot of time and money, but the intention and desired outcome is where you need to start or if you have already, it's worth revisiting what you set out to achieve. For the teenager who wrote that he wanted to work in an "environment what makes me feel important and valued", it is not an exclusive dream for Generation Z, but of the workforce as a whole.

Together, we need to be resilient in how we make it happen… and be all the more well, personally and professionally, while doing so.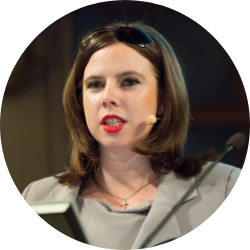 About the author
Susan HayesCulleton CFA is CEO of #SavvyTeenAcademy (a company that facilitated work experiences for teenagers in organisations) and co-author of the market-leading economics textbook "Positive Economics".
Susan also delivers a number of training programmes on behalf of Irish Times Training including the Postgraduate Certificate in Global Capital Markets.
Follow her on Twitter at @susanhayes_