Webinar: Putting the "Personal" in Interpersonal
Tues 30 July 2019
11:00 - 11:45
Live Online Webinar
Want to build positive workplace relationships? Join us on Tuesday 30th July at 11am for the second of our Live Webinar Series, with Training and Education Consultant Sinéad Gibney.
Building relationships in the workplace is an important skill to master. Without strong relationships and networks, and the ability to deal effectively with people around us, we will find it hard to succeed in any workplace.
The best way to improve our "soft skills" is by raising our self-awareness. In doing so, we learn about ourselves, and we also learn about those around us; how they operate, how they like to communicate. It allows us to be leaders at any level and it future proofs us for the changing workplace.
During this 45 minute webinar, Sinéad will explore how we interact with those around us – as managers, as colleagues, as human beings, learning how to tap into your own communication style and how important it is to invest in relationship building.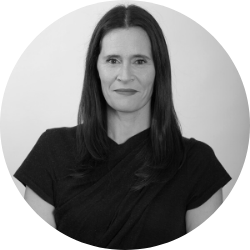 About the speaker
With almost 20 years' experience as a leader with deep multi-cultural experience, Sinéad has proven to be a pragmatic problem-solver comfortable with ambiguity in fast-changing environments. Serving as Head of Social Action for Google, she managed Google Ireland's philanthropy portfolio for six years.
Sinéad now splits her time between politics and as a training and education consultant, delivering training and coaching, on behalf of Irish Times Training in the areas of Performance Management, Change Management, Workplace Resilience, Diversity and Personal Effectiveness.