Insights > News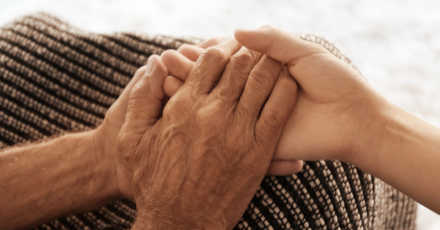 Announcing new QQI Dementia Care & Support Programme
PUBLISHED 6 APRIL 2022
Dementia Care and Support, official HSE Homecare Education Programme
Irish Times Training and the HSE this week announced the roll-out of a new QQI Level 5 Special Purpose Certificate in Dementia Care and Support Programme.
This programme is the official HSE training standard for Health Care Support Assistants.
The number of people living with Dementia in Ireland today is 64,000; this number is expected to double by 2045. Two thirds of the current figure are living at home, and approximately 45% of all home-care services in Ireland are provided to people living with Dementia.
There is an emerging consensus on the need to realign care with the kind of support that matches the wishes of people with dementia and their families. This programme has been designed to address this need. The new programme aims to develop skilled, reflective and self-aware Health Care Support Assistants who are equipped to care for people with dementia with humanity, empathy, and dignity, so that they may live well for longer in their own homes and communities.
The programme has been designed by the National Dementia Office and DCU in consultation with people living with dementia, family carers and experienced healthcare staff from all levels of community care. This highly experienced team also previously developed and delivered the Dementia Skills Elevator empowerment programme 2014- 2017. The team then worked in partnership with Irish Times Training to accredit the programme as a QQI award. It is currently being delivered by Irish Times Training through the HSE and the Alzheimer's Society and will be piloted to numerous groups nationwide over the coming months.
The development of the programme will support the government's Sláintecare Action Plan 2019, to implement the National Dementia Strategy which states that a priority for the HSE is to 'best configure resources currently invested in home care packages and respite care to facilitate people with dementia to continue living in their own homes and communities, for as long as possible and to improve the supports available to carers.'
About the programme
The target learners for the programme are Health Care Support Assistants working with people living with Dementia. The overall approach is that the learner is not only learning about the illness but also about themselves, their ability to recognise stress, practice self-care, establish and maintain boundaries, to build relationships of trust, develop ethical approaches and fundamentally take a strength-based, rather than loss-based approach to Dementia care.
The programme consists of six interconnected units, combining face-to-face and live virtual delivery workshops, and is supported by practical and reflective exercises. Central to the programme is a workplace learning element which is supported by an experienced supervisor.
The National Dementia Office has worked with over 900 trainers and supervisors over the past 2 years to ensure they are equipped to support this learning method. It is worth noting that the programme differs from other education courses as it challenges learners to examine their own belief systems, attitudes, and understandings of what it means to live with dementia. Trainers will be required to challenge these beliefs and values and to support learners as they embed new values into their everyday language and practice.
To find out more about this programme and how you can take part in it please contact us at courses@irishtimes.com