Insights > News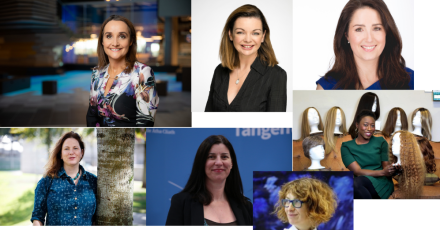 Celebrating International Women's Day 2022
PUBLISHED 4 MARCH 2022
Celebrating International Women's Day 2022
On March 8th, International Women's Day 2022, we will be delighted to join the celebration at one of the first in-person events of the year with Dublin Chamber in partnership with the Local Enterprise Office and co-sponsor Barden.
Over 200 of Ireland's most successful business leaders and female entrepreneurs will come together for an evening of networking and learning, sharing and hearing stories of resilience in today's ever-changing business environment.
Speakers for the evening will include Anne Sheehan, General Manager, Microsoft Ireland; Emma Finn, Founder, Bee's on the Roof; Yinka Martin, Founder, HairWeavon Wigs & Hair; Dobrawa Brach, Managing Director , Arran Street East; Sandra Quinn, Partner, Barden; and Irish Times Training MD, our very own Imelda Rey.
The panel will candidly discuss their careers, challenges they have overcome and advice they'd offer to fellow business leaders. It's a great opportunity to reflect on lessons learned and to set plans in place for future developments. The event is open to Dublin Chamber members, so book your place if you haven't done so already.
For more details click here.
Wishing you all a happy International Women's Day, and looking forward to brighter days ahead.