Insights > News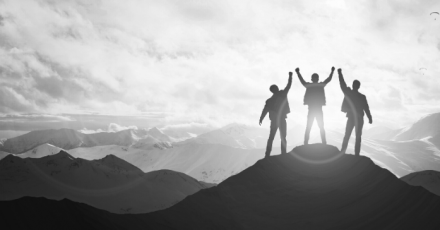 Irish Times Training & Ulster University launch autumn 2019 Executive Education programmes
PUBLISHED 19 JULY 2019
In 2000, Irish Times Training formed a strategic alliance with Ulster University Business School and has been delivering Director and Senior Management programmes through our Executive Education programme ever since.
Over the past 18 years, we have welcomed hundreds of business leaders who have benefited from these programmes to advance their career and we are delighted to launch our upcoming Executive Education programmes in Management Practice & Executive Leadership, enrolling now for autumn 2019.
The demand for strong and improved management practice
'Managing others' is the skill categorised as least likely to be automated in a 2016 McKinsey study entitled ​Where Machines Can Replace Humans and Where They Can't​ , confirming the critical need for companies to invest in developing and maintaining strong management practice in order to survive and to thrive.
Management practice can sometimes be side-lined by a focus on strategic practices, but a 2017 Harvard Business Review article entitled ​Why do We Undervalue Competent Management? clearly finds core management practices must remain a priority;
​"If you look at the data, it becomes clear that core management practices can't be taken for granted….Firms with strong managerial processes perform significantly better on high-level metrics such as productivity, profitability, growth, and longevity."
The demand for strong and improved management practice is also evident across sectors within Ireland. The Department of Education's National Skills Strategy 2025 prioritises management within the three key occupational families of Construction, Financial, and Science, Engineering and IT. The same report also cites manager training as critical to the SME sector;
"The role of managers and their development is critical in supporting Irish enterprises to export and grow to scale."
In the ICT sector, there is a recognition that investing in management practice has a knock-on effect that goes beyond the individual being trained, as outlined in the Skills Ireland 2013 ​ICT Future Skills Needs report​;
"The promotion of upskilling management….addresses the need by enterprises to be more aware and effective in managing HR, which can attract, support and retain the best resources, both within Ireland and from other countries."
Accredited by and delivered in partnership with Ulster University, the BSc (Hons) Management Practice is an internationally recognised degree specifically designed to develop critical managerial skills and to enhance strategic thinking.
About the BSc (Hons) Management Practice
Delivered in block-release workshops over two years, the BSc (Hons) Management Practice is a great learning option for business professionals who want to work towards an accredited academic qualification whilst implementing immediate and practical change in their business or organisation.
How we work, and the nature of the work we do, is being re-imagined and so the programme for autumn 2019 includes a new innovative module that has been developed to address the latest research and thinking around "The Future of Work". This new module will focus on the potential of the 'Fourth Industrial Revolution' and guide participants in developing business and personal digital literacies and applying leading research and theory to their own industry or sector.
The remaining modules will equip participants with skills that transverse the workplace, allowing them to remain nimble in an increasingly uncertain world of work. A 2018 PWC report entitled Preparing for Tomorrow's Workforce Today ​ captures this message succinctly;​
"Trust, humanness – the things that make humans different from machines – and individual adaptability dominate the list of capabilities that respondents to our survey see as most important when preparing their organisations for tomorrow's business environment."
Janette Sheerman, Course Director and Senior Lecturer in Management Development at Ulster University Business School adds;
"To grow and sustain a successful business of any size, personal and organisational development must never stop. The BSc Hons in Management Practice is a part-time practical programme underpinned by current academic thinking. It provides participants with the opportunity to review both their management and leadership effectiveness. It also addresses opportunities and challenges presented by an ever-changing business environment and will equip participants with practical business skills which they can apply to their organisations, straight away resulting in increased personal effectiveness and organisational improvement."
For more information about the BSc and how to apply for autumn 2019, please contact programme co-ordinator Sinead Docherty, sdocherty@irishtimes.com, (01) 472 7101.
To weather the change, leadership is critical
Learning how to critically evaluate your competence as a change leader and to evaluate your organisational capacity for innovation and transformation is a key competency for leaders who wish to make their organisations competitive and sustainable in the 21st century.
A recent Forbes article, ​How a Lack of Self Awareness Leads to Ineffective Leadership, starkly highlights the impact of poor leadership on a company and its employees;
"Ineffective leadership is costly. It impacts the bottom line, staff morale and organizational productivity. Poor leadership culture contributes to low retention rates, emotional well-being of employees and it plays a factor in employee engagement. People don't leave organizations, people leave other people."
The Future Jobs initiative recently launched by the Department of Business, Enterprise and Innovation, also identified leadership as a critical area for development. Quoted after the event, Sinéad Heneghan, CEO of the Irish Institute for Training & Development brought the message home;
"There is an increasing emphasis on generic skills in both new and existing jobs. These include leadership, communication, teamwork, design and innovation, customer service, and conceptual skills such as problem-solving, and learning to learn. Technical skills will need to be supplemented with strong social, creative and collaboration skills."
Accredited by and delivered in partnership with Ulster University, the Postgraduate Certificate in Executive Leadership combines a personal and professional journey to excellence in leading people and organisations, providing access to networks of local, national and global academics and executive thought leaders.
About the Postgraduate Certificate in Executive Leadership
Delivered in 3-day block-release workshops & with online learning support over one year, the Postgraduate Certificate in Executive Leadership empowers leaders and offers the opportunity to reflect on your career while building on your skills. The programme is structured around four taught modules each lasting three days and one five day study visit to the Global Leadership Institute, Boston College, USA.
The programme forms the basis of the first year of the MSc in Executive Leadership which Irish Times Training has been delivering together with Ulster University for over 10 years and which boasts alumni from a range of prestigious organisations including Deutsche Bank, PM Group, State Street, and AIB. Following a review and in line with current trends, the programme beginning in autumn 2019 is also being offered in this shortened, one-year format of five modules.
The programme is heavily informed by the workplace of the future and the need to build leaders for the future. The curriculum has a strong focus on social, transversal skills, informed by evidence that these are the skills that make leaders great. ​Strategic thinking, particularly as it applies to the human resources scope within a leadership role, is another focus within the curriculum.
Innovation also features heavily, responding to the need for executives to lead from the top in promoting innovation in their companies. This need is captured in The National Skills Council Winning By Design​ report;
"Design as a core element of a company's corporate strategy is a leadership issue. World-class design does not work from the bottom up. World class design starts at the top."
The "Leading Change, Innovation and Transformation" module provides a unique opportunity for business leaders to research and reflect on innovation, leading cultural change, and business excellence.
Dorothy McKee, Course Director for the Postgraduate Certificate in Executive Leadership and Associate Senior Lecturer in Management Development at Ulster University Business School adds;
"Understanding how to lead change and transformation has become a key competence for successful businesses. The business environment is now highly volatile and the speed of change unprecedented. To achieve competitive advantage and sustainability organisations need to be agile and able to engage in paradigm shifts, where threats become opportunities for innovation. Being able to survive and to compete effectively in the world of Brexit and economic uncertainty, changing workforce, technological advances and systemic global change requires challenging traditional views of the world and of business and employment."
For more information about the programme and how to apply for autumn 2019, please contact the programme co-ordinator at Irish Times Training, Imelda Rey, irey@irishtimes.com, (01) 472 7120.