Insights > News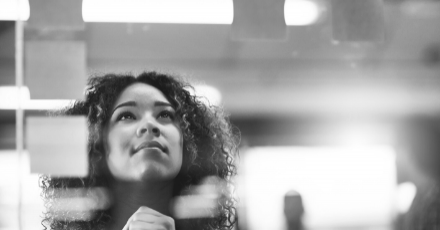 Looking to do your PDP for 2020? We have lots of handy courses to help develop your skills
You might be surprised to learn about the range of one and two day courses to help develop your skills designed, which we deliver live, interactive and online, or from our Dublin City Centre HQ in the Irish Times Building, when health and travel restrictions allow; Time Management, Negotiation Skills, Business Writing, People Management and more ... areas that will become crucial to career success as the move to digitalization grows at pace.
"In order to prepare for the uncertain future of work, more emphasis needs to be placed on developing transferable skills or "soft skills" through self-determined learning," says Imelda Rey, Managing Director of Irish Times Training. "For over 40 years, Irish Times Training has specialised in developing transferable skills including communications, personal effectiveness and leadership, and we are well-placed to guide professionals in their personal development."
"Clear, effective and interactive. Real-life examples brought the course to life and made it interesting."
Our Short Courses
Irish Times Training delivers over 40 short courses each year in;
Interpersonal & Communication Skills
Management & Leadership
Sales & Customer Service
Our short courses are ideal for individuals who want to up-skill in a specific area with expert-led training. Face-to-face delivery means you can get to know your trainer and your classmates too, sharing experiences with the group. Within our range of short courses, you'll certainly find training that will enable you to enhance your professional skills.
During our 2 day Presentation Skills course, for example, you'll attend with a group of individuals from a range of industries, and benefit from their insight and experiences. You will prepare a short presentation to deliver directly to the trainer and this will also be recorded; you'll return to this recording throughout the training to identify where you can make improvements and be coached by the trainer into delivering a more confident and professional presentation. This practical exercise, in addition to studying the techniques of writing and structuring a great presentation, will be invaluable when it comes to speaking in public in a professional environment.
Alternatively, perhaps our Negotiation Skills training is what you are looking for? Whether your role includes negotiating with suppliers, customers, colleagues or stakeholders, these interactions require a positive outcome to ensure progress. In our two day course, you will develop the negotiation skills and techniques that need to be applied to all stages of the process; from knowing your strategy to bargaining, from dealing with conflict to closing a deal. Again, this course will be attended by delegates from a variety of industries and backgrounds, which will enable a great deal of learning from shared experiences.
Check out our course calendar for a listing of all our courses. Each course has a detailed brochure which you can download from the course page or request by contacting courses@irishtimes.com.
"Very collaborative, interactive, comfortable environment."
Our Trainers
It's widely recognised that soft skills are harder to learn and to teach. The reason is that over a lifetime work, habits and attitudes become ingrained. Developing new soft skills involves changing attitudes, work philosophy and overcome personal character flaws.
That's where our trainers come in.
Our trainers are not just gifted teachers. They're hand-picked because of their real-life industry experience, with the ability to bring valuable insights from their own personal experience into the classroom. Using the latest research, relevant case studies and practical know-how, they give you the tools you need to succeed by employing a mix of lecture, classroom activities, practical exercises and shared experiences.
This approach includes the element of self-direction to make sure you get the most benefit from the training as you adapt and use the tools in an interactive, instructor-led environment so you are ready to put them into practice when you leave.
"…equipped me to be more inventive, intuitive and creative in my approach…"
Check out our course finder for a listing of all our courses. Each course has a detailed brochure which you can download from the course page or request by contacting courses@irishtimes.com.