Insights > News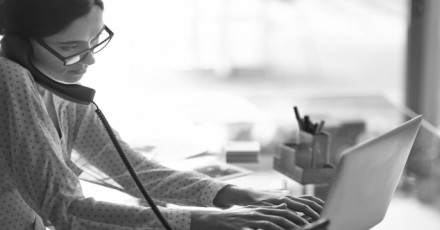 Springboard Entrepreneurs Programme
January 2021 Programme
Course title: Springboard+ Entrepreneurs Programme (Advanced Certificate in Management Practice)
Start date: January 28, 2021
Duration: 18 weeks
Study mode: Live, Interactive, Online (Classroom, as Covid-19 regulations permit)
Cost: Free
Please note that the application deadline for this programme has now passed, and we cannot accept any further applications. If you wish to register your interest against a future course, please email Sinead Docherty at sdocherty@irishtimes.com
About the programme
The Entrepreneurs Programme, delivered in conjunction with Ulster University, is designed for individuals at the early stages of forming a business. The Programme uses a combination of University academics and industry expert trainers who have previously worked with Irish Times Training on the AIB Start-up Academy and on our 2017 / 2018 / 2019 programmes and have extensive experience of working with and coaching entrepreneurs.

Students will explore a range of experiential and blended action-based learning through structured group-based brainstorming techniques, interactive workshops and a selection of different industry-specific case studies. This will be enhanced with trainers and academic speakers.

The programme consists of 11 modules, 3 of which are accredited, compulsory modules which focus on key business skills in line with the Government's 4 critical areas for development. The course includes "The Future of Work" module based around the changing business environment and a new module on "Resilience for Entrepreneurs".

The programme will be delivered virtually over 2 half days (9.30am-12.30pm) per week for 18 weeks.
You can download the programme brochure here.
Eligibility
This programme is available to both those already in employment and those who are out of work, whether in receipt of unemployment benefit or having been out of the workforce for some time, once they meet the university's entry level requirements.
Employee development
Do you want to give your employees the opportunity to grow, develop in-demand skills and gain a university qualification? Irish Times Training offers a range of free and subsidised Springboard+ higher education courses in areas of identified skills gaps.
For more information, please contact courses@irishtimes.com or call (01) 472 7101.
About Springboard+
Springboard+ provides free higher education courses in areas of identified skills needs to unemployed people, those previously self-employed and those returning to work. Courses will also be free for employed people on NFQ Level 6 courses. For employed participants on courses NFQ level 7 – 9, 90% of the course fee will be funded, with participants required to contribute just 10% of the fee.
Springboard+ allows you to bring your career to the next level – learn new skills, enhance your existing skills, get the promotion or job you've always dreamed of.
Springboard+ is managed by The Higher Education Authority on behalf of The Department of Education and Skills. Springboard+ is co-funded by the Government of Ireland and the European Social Fund as part of the ESF programme for Employability, Inclusion and Learning 2014-2020.
#SkillsThatWork