Insights > News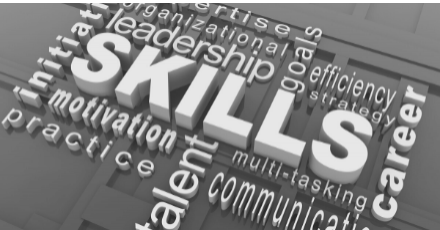 Survey indicates skills gaps still need to be filled
PUBLISHED 20 APRIL 2021
Survey reveals skills shortages are a concern for business
Dublin Chamber's Business Outlook survey for Q1 2021 saw over 300 companies taking part in some essential fact-finding on the current state of business as the Covid-19 pandemic reached its 12-month anniversary.
Among the findings of the survey is a significant revelation about the skills gaps that companies are currently dealing with. Over half the companies questioned (52%) said that they have been struggling to fill specific skills gaps during the past 12 months.
Almost a third of respondents (32%) indicated that they 'struggled to fill a specific skills gap' with the issues 'being apparent for some time'. A further 12% indicated that 'filling a gap in skills through internal resources has been difficult', and worryingly, 8% said that while they have a skills gap, they ' do not have the time or resources to address it'.
Adapting to challenges
As companies rallied to respond and adapt to the unique challenges encountered with rapid digitisation and remote working during Covid-19 lock-down the Chamber asked them about their up-skilling needs for current staff.
Two in five survey respondents (40%) reported that their staff require up-skilling, with more than one in four (26%) indicating that the current Covid-19 crisis brought this need for up-skilling to light.
Dublin Chamber's Director of Public & International Affairs Aebhric McGibney commented:
"Covid-19 has rapidly changed the way we work and the logistics of remote working mean that new skills are required in everything from HR to marketing. The accelerated digitization of the economy has changed work processes, practices, and priorities, leading companies to recognise skills gaps and the need to up-skill staff."
Central to the issues that are now affecting businesses is the rapid digitisation which has had to take place, along with the dispersal of staff to remote working - a situation that put many companies on the back foot, having to reorganise their companies' activities so that they remained in operation. Two major questions will remain in the forefront of discussions within organisations: how can companies close the skills gaps that exist now, and can this be done while staff work remotely?
The answer is 'yes!'
The long-term affects of the changes that have taken place in our working lives remain to be seen. However, there is no doubt that businesses can take steps now to roll back the skill gaps through embarking on a consistent programme of up-skilling with trusted, expert training providers, so that they can retain their best and brightest staff.
At Irish Times Training our expert-led live, interactive, online delivery of all our courses gives your organisation exactly what it needs to close the skills gaps. Talk to us today at 01 472 7101 or email courses@irishtimes.com