Insights > News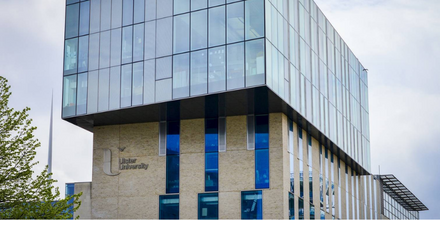 Top-ranked Ulster University delivering on a global basis
PUBLISHED 25 MAY 2022
Committed to supporting research excellence.
We were delighted to see that our partner in delivering university accredited programmes, Ulster University, has been ranked among the top 20 per cent of UK universities for research impact and delivering a positive and long-term impact on societies and economies globally by a panel of international experts.
Ulster University vice-chancellor Prof Paul Bartholomew outlined the breadth of research conducted by the university. "From heart disease to mental health, from renewable energy and emerging technologies to clean water, access to justice and societal issues such as violence and conflict – in these areas and many more, Ulster University is driving life-enhancing outcomes for individuals, communities and economies."
The university also increased its level of four-star rated, world-leading research, the highest accolade that can be awarded, with 87 per cent of its research rated as either world leading or internationally excellent.
According to Prof Bartholomew, the 2021 Research Excellence Framework (REF) results reflect seven years of research, commitment and partnership by the Ulster University research community. "Our strategy to put our research to work on behalf of society and the economy is reflected in our UK top 20 per cent ranking for research impact and our pre-eminent position in Northern Ireland," he says.
You can read the full story here.
And, for more details on the university accredited programmes offered by Irish Times Training and Ulster University, click here.