Our Heritage
Irish Times Training is a member of Irish Times DAC, a business and media group which includes The Irish Times, Irish Examiner, Executive Jobs. BreakingNews.ie, RecruitIreland.com and regional newspaper titles. We were established in 1974, and since then we have provided essential professional training to individuals and companies throughout Ireland. We pride ourselves in delivering live, interactive training, whether in the classroom or online.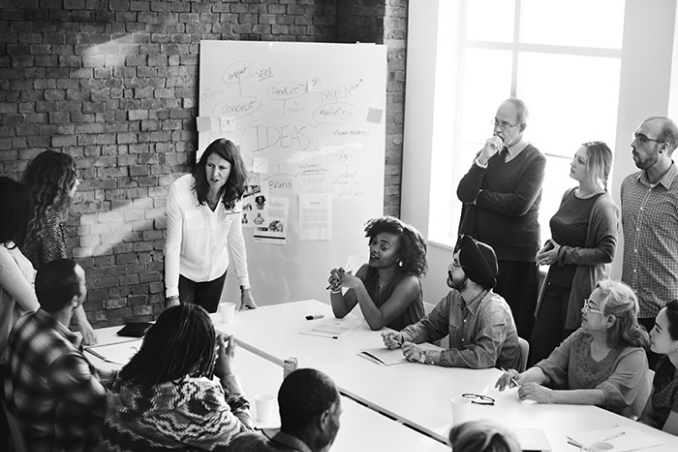 What To Expect With Irish Times Training
Our commitment to your professional development never wavers. Our courses are designed with the aim of giving you the knowledge, skills and confidence you need to progress your career. Industry experts lead each Irish Times Training course, sharing their real-life experience, up-to-date research and practical tools to give you the support and business insights you need.
Tell The World
Do you want a qualification that's recognised both nationally and internationally? As a registered centre with Quality and Qualifications Ireland, we can give you that. A number of our courses are on the National Framework of Qualifications, so when you complete your course the qualification you have gained shows the world what you've achieved.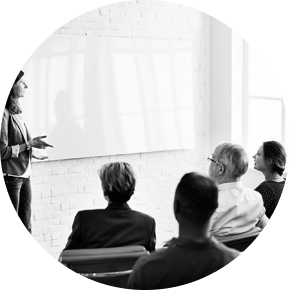 Training For Everyone
Inclusivity isn't just a buzzword for us. We work hard to welcome all learners to our courses, whether those courses are live and interactive online or in-person. When you're attending in-person classes with us feel free to let us know about your needs in any of the following categories:
Getting Around
Wheelchair, mobility needs, access for service dogs...We are happy to accommodate your requirements.
Being Understood
Tell us if you need extra support if you have a hearing or visual impairment.
Private Space
Breastfeeding or need to pray? We'll do our best to find you a quiet room.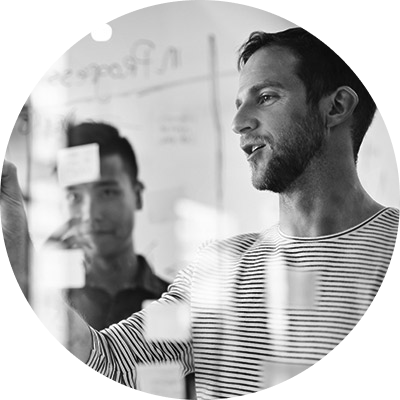 Why train with us?
Choose Your Path

Whatever your goals, we have got a professional development option for you. Dive straight in with a ready-made course taught by our expert trainers live and interactive online. Work with us to design a tailor-made training plan for your team. Or go in-depth with an Ulster University accredited qualification.

Areas Of Expertise

From specialist areas to subjects relevant to just about anyone, we have a wide range of topics to choose from. We believe that everyone, from the most junior member on your team to the CEO, can learn something valuable by taking part in an Irish Times Training course or programme.

Industry Insights

Our trainers go way beyond textbook learning. They are industry experts who bring you insights from their own personal experience. Using the latest research, relevant case studies and practical know-how, they give you the tools you need to succeed.

Trust Your Training

Professional development is crucial to your career success, so you need trustworthy training. For over 40 years and having delivered thousands of courses, Irish Times Training has built an impressive reputation. Some of Ireland's biggest companies and most influential business leaders trust us.
Meet The Team
Everyone at Irish Times Training lives and breathes professional development. We work together with you to make sure that you have the best experience possible.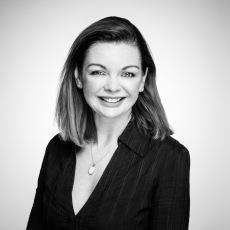 Imelda Rey
Managing Director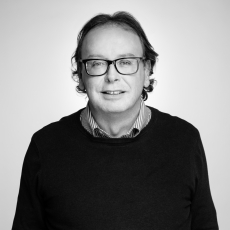 John Dunleavy
Operations Manager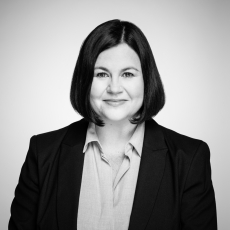 Alison McKeon
Programme Manager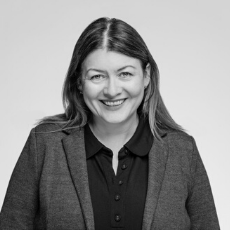 Camille Rocca
Business Development Manager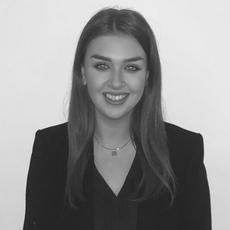 Kate McCreanor
Business Development Executive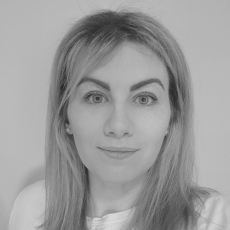 Aoife Redmond
Quality Assurance Officer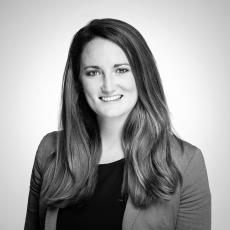 Amy Woodsmith
Administrative Assistant

.
Student Support Executive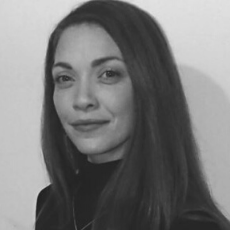 Niamh Rooney
Accounts Executive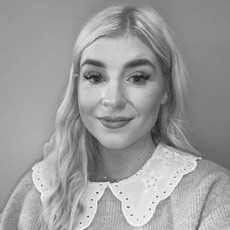 Dayna Earls
Business Development Executive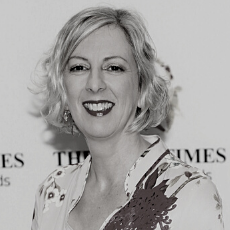 Claire Looby
Marketing Manager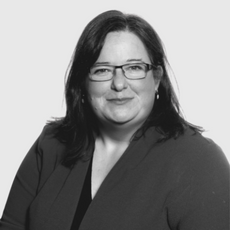 Lisa Lynn
Head of Systems & Operations
What do Irish Times Training clients think?
The Diploma in Digital Marketing has equipped me to be more inventive, intuitive and creative in my approach to digital. I'd really recommend the course to anyone looking to be more efficient and effective in their digital efforts.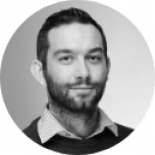 Joseph Benkanoun
Digital Communications Manager,
Great Place to Work
I would highly recommend the Assertiveness Skills course to anyone thinking of doing it and would confidently say that everyone in that room with me for the two day course gained a huge amount from it.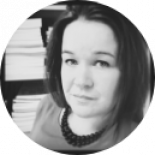 Jill Mulhern
Client Services Officer,
HEAnet
The assignments challenged me to interrogate my business idea, refine my thinking and to embrace the fact that this is a journey with lots of learning along the way!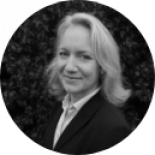 Margaret Clapham
Founder,
Sales Growth
I thought this course was very informative and it really opened my eyes to the endless possibilities to new ways to advertise in today's digital world .........
Very enjoyable and informative 2 days which I feel will prove invaluable in the coming months for our team and business.
Educational, engaging, fun. Gives us great workable frameworks.
Very knowledgeable, well-paced, great content.
I gained great insight into professional business writing and learned so much in such a short space of time.
I learned a lot and feel that this will really benefit me in the future. All really applicable to the workplace.
Small group allowed for focused and shared learning. Everyone was keen to get the most from the course. I found it highly beneficial, could link in our business requirements and discuss some points with the trainer. It has really focused my mind on what I want to achieve for our business and what a coach actually provides.
Ian Meagan
HR Manager,
Benetel
Very good introduction to Corporate Governance. Interactive and good mix of interesting case studies. Very thought-provoking and good insight into what one should know about Boards & Directorships.
Relevant, succinct. Good, fresh change with case studies and videos.
The Digital Marketing course was really useful in terms of making sure I am up to date with the latest tools and techniques for online communications. I will definitely apply lots of what I learned in the promotion of both my own business and in my work with clients.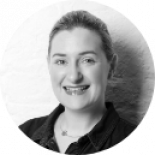 Martina Quinn
Founder / Managing Director,
Alice PR & Events
This has been fantastic for me! Peer learning, communication, delegation, effectiveness and constructively saying no. I couldn't have asked for more out of the course.
Excellent course, very informative and practical and trainer was very approachable.
The tutor explained everything in great detail and had lots of great examples to help me better understand our own accounts.
Clear, effective and interactive. Real-life examples brought the course to life and made it interesting.
Very practical. Forced me to think and reflect on how I behave and on how I can improve my approach to people.
Well structured and excellent presentation, loved the practicality.
Very helpful tips and advice, great questionnaires and role play exercises – very thought provoking.
Very in-depth, covered all areas of recruitment.
Nice pace and structure. Good role playing & break-up of activities – very professional.
Well prepared, well-paced and very practical. I am leaving feeling confident as a result of the "tools" received.
Very engaging with lots of real-life scenario's I could relate to.
Very clear and actionable learnings, good combination of theory and best practice – thanks for a really interesting and insightful 2 days!
Huge amounts covered in a very simple, informative way.
Really interactive, loads of exercises to test knowledge, lots of opportunities to ask questions.
Very well presented and engaging. Practical tips which I will be able to use both in and out of meetings.
The course was practical and very focused on the subject matter. It was all relevant to what we need for negotiating in our company.
Very collaborative, interactive, comfortable environment.
I found the interactive aspect of this course surprising and yet the most satisfying part. Role playing and hearing other's experiences really gave me a greater understanding.
Very informative and clearly presented.
Extremely useful for my interview.
Found the trainer to be an excellent facilitator, clearly defined goals and targets set out – found the course very useful and informative.
Made me feel confident and relaxed.
I learned skills I can apply to all types of presentations. Great confidence building!
Challenging but very rewarding – felt nervous on day one but with great tips and coaching felt confident in presenting.
Brilliant delivery of content – highly knowledgeable instructor who delivered the content in a clear way.
Excellent trainer - absolutely a subject matter expert.
Excellent educator. Very structured. Course description is very accurate and delivered on its promise. And yes we had fun too.
Gave me so many tools to help with everyday work life, simple little things that can have a big impact.
Relevant, informative, motivating and easy to understand.
Excellent course – both in structure and delivery! I will be recommending this course to colleagues – very engaging and interesting!
Interactive, interesting, enjoyed the practical elements & how information was delivered.
The course showed me how simple it is to make such small changes that will really benefit managing my time.
Really excellently presented; informative, professional and delivered with enthusiastic energy.
I learnt that everyone struggles with time management not just me. Now I have a framework to work from.
Brilliant – so engaging and provided great opportunities for us to practice what we have learnt."
Very comprehensive course touching on the psychological and physical essentials for trainer and learner alike.
Everything I had hoped for in terms of delivering training. But beyond that it has also given my personal confidence a big boost.
Very insightful course. Tiernan was excellent and I enjoyed both 1/2 days.
Tim Murnane, Rabobank Dublin
Rabobank,
Dublin
This is one of the best courses I have ever attended which is primarily down to the trainer as well as the content.

Tiernan was just incredible. His course was just spot on for the entire duration even down to the smallest detail. Most courses fall flat on day 2, this didn't happen here. The way he balanced professionalism, learning and fun was just inspiring.
(The Springboard Entrepreneurs Programme) has been amazing, with very experienced and inspiring contributors, I am delighted I got to participate on it.
It's an amazing atmosphere to learn and study
Very insightful course. Tiernan was excellent and I enjoyed both 1/2 days.
- Business Writing Skills
Tim Murnane
Rabobank Dublin
Really enjoyed it and very useful and practical. Miriam is an excellent facilitator and made the course relevant and enjoyable.
She had an excellent balance between presenting the material and engaging the participants.
Fantastic trainer; his attitude to the material and training created such a positive and engaging environment which can be so hard to do on an online training. The time flew by and I learned so much.
Really helpful training, my level of prior knowledge was taken into account. Tutor was engaging with participants, practical parts very helpful, I was able to try each new area we were shown and had plenty of time and opportunity to ask questions.
Alva F
Irish Prisons Service
Having completed the IHF Digital Marketing Bootcamp in conjunction with Irish Times Training, I can say that the course equipped me with the knowledge and skills required to work successfully in a digital marketing role.
From this course I was very prepared for my next role and the next step in my career. I now work as Marketing Manager and the course has definitely been a positive contribution to this role.
David McMahon
Travelodge Ireland
It is a great course! Very enjoyable and I learned a lot. It has actually given me the confidence to further my studies.
I found it really insightful and it was also great that it was a small group as I found the scenarios were really personalised to myself and the company I work for.
I thoroughly enjoyed the course and found the trainers to be very engaging and the content covered extensive
Loved the course, loved the content and loved the tutors, all really nice people and very accommodating, overall the course left me wanting more or another week.
I really enjoyed the training day and the small group made for a very pleasant experience. The content delivered by Simon was very informative and I felt he put everyone at ease from the very start.
I believe that the course will assist me in ensuring that all my work colleagues feel respected and safe in their workplace.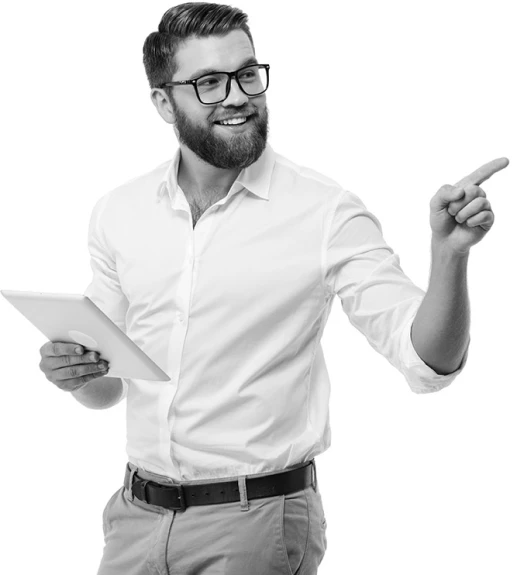 Let's talk!
Contact us to find out more about any of our courses and what we can do for you.