Insights > Blog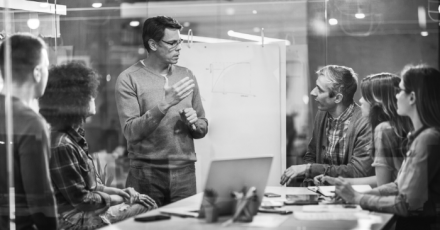 6 trends shaping the future of talent management
BY GERRY PRIZEMAN, TRAINER, LECTURER, & EXECUTIVE COACH SPECIALISING IN LEADERSHIP | 07 JAN 2020
Talent management should be dynamic, impacted as it is by changes in the nature of work, the work environment and the needs of both employers and employees. For organisations to attract, engage and retain highly skilled individuals, they will have to provide a more tailored experience. A 'one size fits all' approach to employee development will not work into the future. The employee wants and deserves a bespoke approach for him/herself in which their individual strengths are recognised and nurtured.
Organisations will need to take a more future-focused approach to identifying requirements and working within the existing talent pool to design and deliver opportunities for upskilling and personal growth. This is not to say companies will not be recruiting in the external marketplace – of course they will – but providing a career growth path for existing employees is an incentive to both retain talent and reduce recruitment costs.
We will look at this in more detail later but first let us consider some changes already upon us. If how we work develops at the same pace in the next 20 years as it has in the first two decades of the 21st century today's workplace will be unrecognisable by 2040.
The 21st Century Office
Think of the many changes in how we work, which we have seen in the period since the beginning of the new millennium. Such as the freedom technology now affords us to facilitate turning up for work anywhere on the planet which has good WiFi and the reality of no 'real estate ownership' within an office arising from hot-desking policies. While these two developments are potentially mutually supportive, they have created new ways of working for millions of people across the globe, whereby the need to be physically present in a bricks and mortar workplace environment is no longer mandatory or, in many instances, desirable.
The wider application of initiatives such as these could help alleviate the chronic traffic problems endured by thousands of Irish employees on the energy and morale sapping daily commutes on the choked arteries into the city. Surely we will not still be facing these challenges in another decade, never mind two, as technological advances allow us to achieve equal or better productivity levels in a non physically present fashion than we do by actually turning up in person.
Managing Talent in Virtual Environments
There are implications, however, to how we develop and manage talent in more virtual environments which will necessitate further changes to how we manage today. Virtual teams working interdependently and with shared purpose across space, time, and geographical boundaries using technology to communicate and collaborate come together physically only on rare occasions. This necessitates a different approach to the creation and management of team culture.
Communication is at the heart of all positive team culture and it is vital to ensure multiple options for team comms are deployed when team members are scattered across the globe. These can range from pre-ordained video/teleconferencing meetings to internal messaging systems and should ideally include scheduled physical get-togethers where team members can meet up in person.
Team members not being physically together does not prevent them from agreeing 'rules of engagement' with each other which are designed to recognise cultural diversity, different time zones and common language for communication to name but some. Setting a platform for mutual respect and embracing diversity will help build a team culture that can and will transcend geographic barriers. The role of the Team Leader in setting standards in this space is important but the real measure of the effectiveness of this approach will come from the individual team members themselves and their commitment to self regulation of their virtual world.
GE is a good example. Seen for many years as an exemplar of management through control systems, it switched to a new technique called "FastWorks", a lean approach that cuts back on top-down controls and empowers teams to manage projects as needs evolve.
Alignment of Values
Another developing aspect of the workplace today, and one which will become ever more important, is the need for employees to believe their value system is reflected in that of the organisational values. More and more, people do not want to be associated with companies where there is a clear divergence between their own values and those exhibited by the corporate entity. The need for corporate values and associated corporate behaviour to sit comfortably with those of the workforce is already, and will become more so, a key source of selection criteria for individuals deciding to whom they will offer their services.
These values tend to be assessed at both an intrinsic and extrinsic level. Specifically, how are employees treated, what is the core culture of the organisation in how it interacts with its employees and they with each other? How does the organisation build and measure trust? How are customers treated and viewed within the organisation? What is the approach to other key stakeholders such as community, suppliers, government etc? And, of course, how does the organisation interact with it's environment?
In house, the approach to performance management, how employees are set up and managed, the degree of autonomy enjoyed (permitted), the opportunity for employees to develop and be as good as they can be, the fun factor, the 'how we do things around here' atmosphere are all variables that will impact decisions made by employees to join organisations and then, subsequently, to stay or leave.
Psychological Safety
Equally, how are development needs identified and the employee supported and encouraged to address them in an open environment where the relevant (to them) support is provided and where learning can take place in a safe environment.
This necessitates capacity for the employee to be vulnerable insofar as he/she will feel safe to communicate a learning need, notwithstanding that they may well be operating within a competitive environment where it can be difficult to do so. This can be a challenge at more senior levels within organisations where a 'weakness' acknowledged can be seen as career limiting. Organisations need to ensure that employees can feel safe in speaking up by creating a safe space.
Amy Edmondson describes 'psychological safety' in her TedTalk (well-worth viewing) as 'a belief that one will not be punished or humiliated for speaking up with ideas, questions, concerns or mistakes'.
Equally, the hierarchical, command and control approach to employee management is dead. This is not to say that people do not need structure and tramlines within which to operate but these can be directional and intuitive rather than rigid and unilateral. Again, to be clear, it is understood that, within certain industries, black and white outcomes need to be pursued as designed, otherwise the consequences can be significant.
The point is intended more to recognise, at a broader level, the growing capacity for self regulation and motivation inherent in today's and future workplace, whereby individuals do, and will, react more positively to a coaching style approach, designed to help them help themselves, than to a more directive 'do as I say' approach. This is an approach which recognises the increasing importance of EI (emotional intelligence) as a key desirable attribute of organisational culture as personified by employee skillsets.
Coaching Conversations
As businesses adopt agile methods in their core operations, they are less inclined to try to map out a year or more in advance the fine detail of how projects will go and when they might end. The dynamic, ever changing nature of today's business environment can render this effort academic. The ongoing efficacy of the traditional annual performance review in such environments is being challenged with many companies looking for a more iterative response to the agile workplace in which they expect their employees to perform.
As individuals work in matrix structures on shorter-term projects of various lengths, often run by different leaders and organised around teams both physical and virtual the notion that performance feedback would come once a year, from one boss, makes little sense. Employees need more of it, more often, from more people. And they need to be able to feed it back and up within the organisation in an open and adult environment.
Many companies are moving to a coaching style of management where conversations are ongoing and where the employee is encouraged – through 121 dialogue with relevant parties, ranging from direct line manager to team members to cross function colleagues – to identify what is working well and where they may need support. And then, having done this, devising their own plan for how to move forward, inclusive of what it is they are taking responsibility for and with what aspects they need help.
P&G is an example of a company supporting it's managers to be better coaches as part of a larger effort to redesign L&D for supervisors to enhance their effectiveness in the organisation. The performance review process has been simplified by separating evaluation discussions from development conversations. Additionally, the annual haggling at supervisor level over bell curve outcomes for y/e ratings – i.e. the % breakdown of employees getting 2,3 or 4 ratings – has been eliminated thus freeing up time to devote to employees' development plans. Supporting supervisors to move from judging employees to coaching them in their day-to-day work is a major challenge in any traditional performance management culture. Recognising this, P&G has invested heavily in training supervisors on topics such as how to establish employees' priorities and goals.
Compensation
No look at the future of talent management can ignore compensation. It is, and will remain, a key aspect of the process and, indeed, merits an article in its own right. For now, I just want to reference one area where developments are taking place, namely in how bonus payments are being made. Some companies are moving to a model of payment that is contemporaneous with performance whereby spot bonuses are paid to recognise strong performance as it happens rather than rely on end-of-year salary increases.
Research has shown compensation works best as a motivational tool when it comes in tandem with the desired behaviour. Immediate reward is a tangible form of instant feedback and reinforces desired behaviours in a powerful way. Annual merit-based increases are less effective due to the passage of time.​​​​​​​
Community
The role of the organisation at the heart of the community it serves will take on even more meaning into the future. Employees will want more and more to be actively involved in determining the corporate social responsibility (CSR) policy of the company thereby ensuring that real, change impacting support is being provided to those most in need within their communities.
At a global level, the future of the planet challenge and conversation will only get bigger and louder. Responsibility at individual company level will form an increasing part of the debate and employees will need visible reassurances that their companies are not only limiting environmental damage but also positively contributing through Eco policies that make a difference.
Of course, some of these developments are already in situ. My sense is, however, that future determination of corporate policymaking in these areas will pass to employees as a whole, thereby ensuring a greater emphasis on actual outcomes with less focus, as can sometimes be the case when decision making is top down, on corporate optics.
Companies in the future will need to display more flexibility around how these policies are set in the first place and, secondly, how they are then executed. Both at design and execution stages the voice of the employee is going to need to be prioritised.
---
In summary, a society in which the individual wants to be recognised as being just that – an individual – while at the same time always needing to be part of a bigger 'something' – most usually accessed via corporate environments, community participation and, of course, family – is the developing current and future model for how we live.
The future organisation needs to adjust to these societal changes, to provide the individual with a personalised experience that speaks to their needs and talents whilst retaining a team dynamic. In addition, the organisation's authentic commitment to community and environment will be of vital importance to it's workforce as will it's appreciation and acknowledgement of family as a pre-eminent priority.
For more information on how Irish Times Training can help your organisation to build high-performing teams, lead and retain talent, contact us on (01) 472 7101.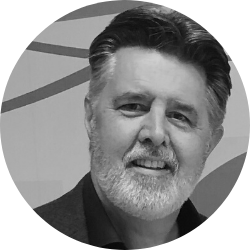 About the author
Gerry is the principal of Prizeman Consulting, working as a trainer, lecturer and Executive Coach since 2015. Prior to this he gained over 35 years' experience in the Irish Financial Services market, many of them in leadership roles.
He works with individuals and teams, both as a one to one executive Coach and through his skilled facilitation of team leadership programmes. His coaching approach is one of facilitated learning whereby the coachee is encouraged, challenged and supported to become the author of his/her own solutions..