Insights > News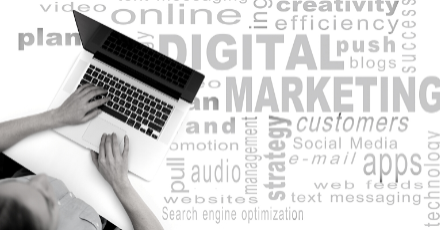 Introducing Bite-sized learning for Digital Marketing
PUBLISHED 7 FEBRUARY 2022
Get the Essentials so you can drive your business growth
You spoke and we listened.
In 2021 the Irish Times Training team reached out to the market to identify some of the knowledge pinch points we could address and deliver to our clients.
One of the things we heard from clients is that their time is precious; they can't always dedicate the time they'd like to building new skills in the digital marketing space. So we decided to gather the essential skills in specific topic areas into bite-sized learning programmes, giving learners fully actionable skills over three interlinked modules.
We have now launched the Digital Marketing Essentials programmes, starting in March 2022. The first two Essentials are Digital Advertising & Analytics and Social Media & Video Marketing. Each programme will be delivered over three 3-hour sessions.
Digital Advertising and Analytics
The programme delves into understand how to reach wider audiences with the right advertising at the right time, and help you understand how you can develop and execute successful digital advertising campaigns. Business analytics are fundamental to all businesses, and they play an essential role in sales & marketing strategies and decision-making.
Social Media & Video Marketing
Consider this: in 2021 the number of people using social media around the world increased to 4.48 billion. And did you know that YouTube is now the second largest search engine on the web? Social media and view are interconnected routes for reaching wider audiences and driving business growth across a range of platforms. To be in the loop you need to be in the know.
Led and supported by industry-expert tutors, this targeted programme shows learners how to effectively use social media and video to boost brand awareness and promote your business. Connecting with online audiences and target customers, is a challenge for all businesses and organisations so the value of social media and video marketing cannot be underestimated.
For learners who want to take a deep dive into Digital Marketing we are providing a 12-module Diploma programme through which learners can progress to a QQI Level 5 qualification.
Join us and find out where the Essentials can take your business.