Insights > News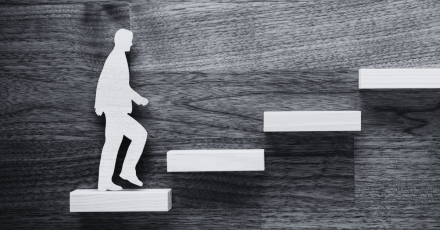 Springboard+ Programmes Announced for 2021/2022
PUBLISHED 14 JULY 2021
We are delighted to announce that Irish Times Training will continue to deliver accredited courses through Springboard+ in 2021/2022.
Whether you are employed, unemployed or returning to the workforce after time out, you may be eligible for a free or 90% subsidised Springboard+ higher education course co-funded by the Government of Ireland and the European Social Fund.
In Autumn 2021, our Springboard+ programme includes a highly effective Return to Work programme, which leads to a QQI Level 6 Award. We will also be delivering a Post-Graduate Certificate in Global Capital Markets (Compliance or Risk pathways) which is fully accredited by Ulster University.
Return to Work Programme
For many years we have delivered a highly effective and successful Return to Work Programme, leading to a QQI Level 6 Minor Award in Personal & Professional Development. The programme is regularly updated to include information on the latest developments across a wide variety of business sectors so that participants can become fully informed on their prospects.
The progamme is designed for individuals who are preparing themselves to re-enter the workforce after a multi-year break from employment, perhaps as an at-home parent or carer. In partnership with our tutors we aim to provide participants with the opportunity to up-skill and to boost their confidence as they enter or return to the workforce as high-calibre, skilled professionals.
You can download a full brochure with details of the Return to Work programme here.
Postgraduate Certificate in Global Capital Markets
The Global Capital Markets programme is designed for graduates from any discipline who want to pursue a career in the Financial Services industry. Participants can be employed in Financial Services and want to specialise in a key subject area, or be new to the financial services sector and want to get a better grounding in the principles of Finance.
All our programmes are designed to reflect the skills needed across a wide variety of sectors, and the Global Capital Markets divides into two disciplines, Compliance and Risk Management, which students can choose to progress in. The Global Capital Markets programme is open to those employed within and outside of the Finance industry, as well as unemployed applicants who meet the eligibility criteria.
You can download a full brochure with details of the Global Capital Markets programme here.
If you have any questions about any of our Springboard+ programmes please do contact us at courses@irishtimes.com. We look forward to hearing from you.
About Springboard+
Springboard+ began in 2011 as part of the Government's Jobs Initiative. Its aim is to provide free and heavily subsidised up-skilling and re-skilling opportunities through higher education in areas where there is an identified skills need. A particular emphasis of the initiative is up-skilling people who are unemployed or in receipt of a social welfare payment.
Springboard+ complements the core State-funded education and training system and is one of a number of initiatives designed to support people back into employment, improve the skills of those in employment, and to build the supply of skilled graduates to meet current and future skill needs of the Irish economy.
Springboard+ also forms part of the Government's Future Jobs Ireland 2019 which has as a central objective of how to plan for an Irish economy of the 21st century. The further development of skilled workers remains central to attracting ongoing Foreign Direct Investment (FDI) and the further development of our Small and Medium Enterprise (SME) sector.
#SkillsThatWork