Insights > News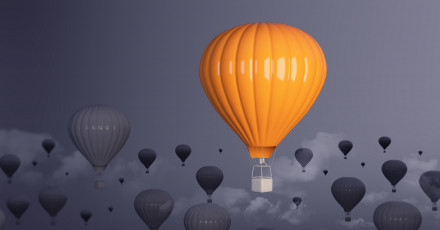 Springboard+ Return to Work 2020 and 2021
We are delighted to be welcoming new groups of students in November 2020 and February 2021 to the Springboard+ Return to Work programme. This will be delivered live, interactive and online on weekday mornings over 10 weeks.
Who
The course will equip students for their return to the professional environment, and is designed especially for those who have been away for some time and find themselves not knowing where to start. It is fully funded by Springboard+ and led by Irish Times Training expert tutors. We look forward to welcoming two further groups onto this programme in 2021.
How
The course is QQI accredited at Level 6. Students will consider the skills that are essential to the workplace, and refresh their personal and professional skill set. The live delivery allows students to engage and interact with tutors and classmates.
What
Modules on the programme include:
Establishing your goals
Working in a digital world
Core skills refresh
Being successful in the workplace
Job readiness module
Why
Elaine Fitzgerald McBarron, My Career Compass, and lead trainer of the Return to Work programme tells us : "There are many strengths to the Return to Work Springboard+ course, such as team learning and development of 'in demand' core work skills. However, as the lead trainer of the first cohort, I'd like to focus on three that I've witnessed whlie working with this wonderful group of participants.
1. Real learning is experiential learning
Learning new skills takes bravery and curiosity. This programme is a commitment in terms of time and energy but with that commitment comes a deeper understanding and development of skills. As the programme features a range of subjects and tutors, discussion, reflection, questionnaires and role plays, it offers a positive and engaging learning experience.

2. Diversity adds richness and stimulation in learning
What a wonderful place to be, in a virtual classroom filled with different opinions, abilities, nationalities, age, gender, strengths, personalities and styles. A huge part of the learning process is engaging with this diversity. This ability can be in short supply but is recognised as a fundamental work skill for 2020 and beyond.

3. With kindness and support, confidence grows
To move to the next chapter of your career, to find that job or pick yourself up from personal challenges takes self belief. However confidence can be a fickle friend and may erode very quickly. In this course, I have seen the participants grow in confidence, look out and support each other. They have started the journey back to themselves, recognising their skills, unique personalities, identified their goals and prioritised their values. It has been a pleasure and privilege to be part of their growth.
I would highly recommend anyone who is in a rut or in a stage of career transition to sign up and give themselves the gift of learning."
One of the great benefits to those on the course is the range of industry contacts that Irish Times Training offers. One of these is Dell Technologies. When Gareth Cullen visited a group recently he shared valuable insights into the jobs market and the expectations of employers. Elizabeth wanted to let us know what taking part in the course meant to her:
"I took this course to help me rebuild my confidence after a long 13 year career break and it has given me the desire to go back to work without fear. The instructors made the modules relevant, interesting and engaging. One of my big concerns before starting this course was that it was offered online via Zoom but after the first two sessions, I got used to the online format. I quickly realised that Zoom is the' new norm' for work. This in itself was a great lesson. The massive bonus was towards the end of the course, the hiring manager from DELL Technologies came in to discuss interview skills and what he looks for when he interviews future employees. That was GOLD in itself! Even though we were all different, we all had similar stories and our end goal was to go back to work after a career break. Everyone was so helpful, supportive and encouraging!"
For a brochure and details on how to apply click here.
Springboard+ #SkillsThatWork