Insights > News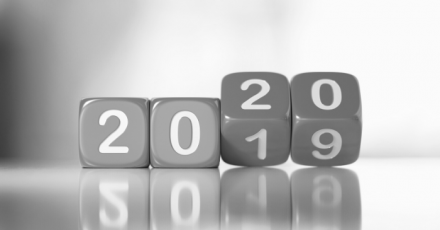 Introducing Our 2020 Calendar
In a work environment that is changing at a very rapid pace it is the human element that will bring firms, industries and people through challenging times into opportunity and prosperity. Strong social, creative and collaboration skills have become just as important as qualifications, technical knowledge and other such hard skills.
"In order to prepare for the uncertain future of work, more emphasis needs to be placed on developing transferable skills or "soft skills" through self-determined learning, particularly for managers and leaders" reports Imelda Rey, MD of Irish Times Training.
In 2020, Irish Times Training will continue to up-skill and re-skill, delivering training that focuses on developing long-term transferable skills in Personal Effectiveness, Communications, Leadership & Management.
In addition, we are delighted to introduce a number of new training programmes to our offering which have been developed in line with market trends and feedback from our clients;
We have also added new enrollments for two of our Springboard programmes in Spring 2020.
We won't change our pervasive work culture overnight, or indeed the technological advancements that have made it so difficult to draw clear boundaries between work and leisure. That said, individuals differ in their levels of resilience and how they respond to challenges and we can make small changes to our day to day structure which can have big impacts on our resilience levels.
"Building Resilience for Workplace Wellness" addresses the skills and attributes required to build resilience which, in turn, creates better teams and working relationships. Participants will reflect on their own characteristics, learn how to manage stress triggers and emotion in the workplace, and explore strategies for enhancing wellness at work. This 1 day programme will first run in May, and is also available on a bespoke in-company basis. Learn more…
As addressed in The Irish Times' Special Report published October 2019, Diversity & Inclusion remains a priority for Irish businesses and organisations in order to reflect the growing diversity of Irish society. The report found that diversity in all its forms – including language, gender, age, race, disability, class, education and culture – makes for a more creative, inclusive workforce which is valued by both employees and the organisations.
With this in mind, participants on our new "Diversity & Inclusion at Work" training programme will examine their awareness of diversity and their own unconscious bias. Programme trainer Paula Lonergan describes bias in her contribution to the Irish Times Training blog as an "almost instinctive trait we use to assess friend or foe, safety or danger and other such fundamental survival skills", and unfortunately it is a trait that can act as a barrier to recognising and valuing difference.
Throughout the training, participants will be encouraged to examine bias, culture & policies in their own workplace to identify where progress can be made and how to be supportive towards others in their working environment. This programme will be available on a tailor-made basis only and can be tailored to an organisation's policies in this area.
To request a programme brochure, contact us on (01) 472 7101.
One of the leading causes of workplace stress is unresolved conflict, and it is something that many people to try to avoid for fear of confrontation. If well managed however, conflict can bring about positive outcomes such as clearer understanding of teams and their needs, trust and authentic working relationships.
The new "Managing Conflict and Mediation Skills" course will be available to companies on a bespoke in-company basis. In this programme, participants will consider different approaches for identifying and handling conflict. Mediation skills and strategies will also be taught to enable participants to develop healthy responses to conflict in order to build trusting working relationships and high performing teams.
To request a programme brochure, contact us on (01) 472 7101.
One of the major concerns for Irish enterprises is how to manage and react to Digital Transformation and its demands on organisations. It has been reported that up to a third of organisations fear they could go out of business by the end of 2020, if they do not innovate and react to the changes of the digital landscape. Digital skills and tools are constantly evolving, so not only is there pressure to stay up to date, it can be challenging to fully determine which digital strategies will work for your business.
We have partnered with Beta Digital, on our new a 1 day "Digital Transformation for Leaders" programme which will help senior executives to understand what drives digital transformation and equip participants with key questions and tools to ensure the successful implementation of a digital transformation strategy. Learn more…
The challenge for today's managers is less about the concept of managing change and more about the skill set needed to manage in a continuously changing environment. Imelda Rey, Managing Director of Irish Times Training, says; "To ensure your organisation remains competitive and sustainable, leaders must ensure they critically evaluate their own competence as a change leader as well as organisational capacity for innovation and transformation"
Self-assessment and peer coaching will form the basis of the newly developed 2-day "Leading Change & Business Transformation" programme. This programme has been designed for leaders, team leaders and managers who want to learn how to best support teams and colleagues through a change and transformation programme and understand more about how to use change management tools and models.
Participants will have the option to add an individual 360 assessment to the structure of this course at an additional cost. This "360-Degree Feedback" module will also be available to purchase on a stand-alone basis. Learn more…
In partnership with Ulster University, Irish Times Training will be offering a university accredited "Mini MBA" programme in 2020. This is a five day intensive Masters module designed for emerging leaders and managers. Dr. Trevor Cadden, Senior Lecturer in Operations Management in the Department of Management, Leadership & Marketing developed this programme "in response to employer feedback and requests for a short course which introduces practising managers to aspects of business, management and leadership which will help them to gain a better appreciation of their role within the organisation and make them a more effective manager. As such, the programme will cover a number of areas fundamental to the understanding of business and management."
This is an exciting qualification which can be a pathway to the full Masters, or a standalone, specific module that will allow individuals to hone their management and leadership skills and knowledge as well as gain a university accredited qualification. Learn more…
Irish Times Training has an ongoing partnership with Ulster University to deliver programmes through the Springboard+ initiative. As a result of high demand in Autumn 2019, we are delighted to be offering both the Postgraduate Certificate in Global Capital Markets and the Postgraduate Certificate in International Business again in Spring 2020.
Global Capital Markets focuses on the financial services industry and risk management, whilst International Business takes a holistic view of an organisation within the context of globalisation, and considers how to approach strategy, finance and marketing in the international arena.
There was a huge demand for both courses in the autumn, which is testament to the desire to upskill and reskill in order to keep up with the demands of employment in the economy. As Ireland's business and finance industries grow and become more competitive, both of these Springboard programmes provide a fantastic opportunity for those either in the industry or those looking to join the industry to develop their skills, knowledge and qualifications. Furthermore, the courses are free to those who are unemployed, or 90% subsided for those in employment. Learn more…
If you would like to speak with a member of the team regarding any of our programmes, please call (01) 472 7101.