Insights > News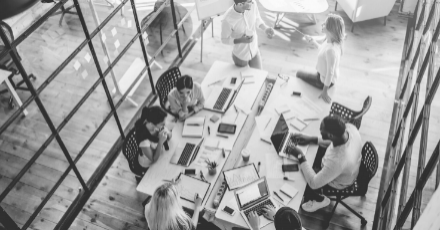 Springboard+ Courses with Irish Times Training
Employed, unemployed or returning to the workforce after time out? You may be eligible for a free or 90% subsidised Springboard+ higher education course co-funded by the Government of Ireland and the European Social Fund.
Irish Times Training are delivering three third-level courses through Springboard+ in 2021; Global Capital Markets, Entrepreneurship and Return to Work.
Return to Work
The Return to Work programme (leading to a QQI Minor Award in Personal & Professional Development) has been designed for individuals looking to re-enter the workforce after a multi-year career break; for example, as an at-home parent or carer. This course aims to provide the opportunity to up-skill, to boost confidence and to provide a bridge back to high-calibre work for skilled professionals.
Postgraduate Certificate in Global Capital Markets
The Global Capital Markets programme is designed for graduates from any discipline who want to pursue a career in the financial services industry and/or those who want to specialise in a key subject area and those who are new to the financial services sector and want to get a better grounding in the principles of finance. The programme is open to those employed within and outside of the Finance industry, as well as unemployed applicants who are eligible.
Entrepreneurship Programme
The Entrepreneurship programme (leading to an Advanced Certificate in Management Practice) is designed for individuals at the very early stage of forming a business to develop from a seedling idea to a fully functioning business, ensuring they have a well thought-out and actionable business plan and are equipped with practical and usable skills to enable business growth.
About Springboard+
Springboard+ provides free higher education courses in areas of identified skills needs to unemployed people, those previously self-employed and those returning to work. Courses will also be free for employed people on NFQ Level 6 courses. For employed participants on courses NFQ level 7 – 9, 90% of the course fee will be government-funded, with participants required to contribute just 10% of the fee.
Springboard+ allows you to bring your career to the next level – learn new skills, enhance your existing skills, get the promotion or job you've always dreamed of.
Springboard+ is managed by The Higher Education Authority on behalf of The Department of Education and Skills. Springboard+ is co-funded by the Government of Ireland and the European Social Fund as part of the ESF programme for Employability, Inclusion and Learning 2014-2020.