Insights > Blog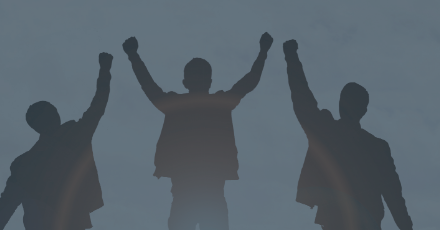 Great Places to Work are Made of Great People to Work With
On March 11th the Best Workplaces 2021 list, published in The Irish Times and Irish Examiner, took a look at some of the key issues affecting workplaces today, as well as how organisations dealt with them.
Cathal Divilly, Great Place to Work CEO outlined that the new way of working now requires leaders to listen to staff and help them to be their best. "People stayed committed as ever to performing their role, while missing the real connection to loved ones, friends and colleagues".This applies to those working from their home 'office'/bedroom/sofa, and those workers in essential retailers like the staff at Woodies and Tesco, which featured in the list of large workplaces.
Over the past 12 months, according to Divilly, HR leaders in particular have "had to enhance their approach and practices to have impact in a virtual setting, and coach their leadership colleagues to understand the nuanced situations that their team members find themselves in."
Trust & Leadership
Two key issues that emerge from conversations with leaders of some of the featured businesses are trust and leadership.
Paul Kelly, CEO of Failte Ireland, was very clear on the role trust plays in successful organisations. "The more trust managers can give their teams, the more one colleague trusts another, the more an organisation can get things done. A lack of trust slows organisations down. Trust is the true accelerant."
To deal with their staff working remotely, Kathryn Whyte, head of people and culture in the Office of Government Procurement (OGP) and her colleagues put online leadership supports in place. This was "one really important way we helped nurture the leadership behaviours needed to build trust across the organisation", Whyte said.
And it's not just about reacting to the situation as it is, but putting a framework in place so that a positive work culture is created for the future. "The biggest opportunity for organisations is what comes with trusting your people, empowering them to be more innovative and switching mindsets towards outcomes and impacts, rather than hours worked."
Work-Life Balance, Diversity & Inclusion
These sentiments were echoed by Maurice Kelly, people director at Tesco Ireland; enhancing staff's work/life balance, giving them support on learning and career development are equally as important for those whose workplaces are not office based.
Looking ahead, Maurice Kelly said that "the future work environment will require a better understanding of diversity and inclusion and gives organisations the opportunity to raise the bar on being truly inclusive."
The 2021 Best Workplaces list also recognised organisations which were the Best Workplaces for Women in Ireland. One of those organisations is Workhuman, and their VP of Global HR, Niamh Graham, commented on her organisation's priority for attracting diverse talent, and consistently retaining women in their workforce. "This award contributes to our brand awareness of being a fully inclusive and successful workplace for all... having diverse voices and skillsets build our Workhuman product and it being part of our culture allows us to enhance our innovation and collaboration further."
The Wider View - And The Future
Interviewed for the Best Workplaces 2021 publication, Tánaiste Leo Varadkar commented that in a year where travel was limited it freed many workers to spend less time commuting and allowed them "more time for family and friends, fewer greenhouse gas emissions from transport, and cleaner air."
Mr Varadkar highlighted the need for the country to do whatever it can now to ensure that it can embrace the positive post-pandemic era; "As the competition for talent around the world intensifies, workers will increasingly seek out family-friendly workplaces." He commented that a great place to work is "one that actively listens to what their people need to do their best work. The best employers will recognise this shift and fully embrace it."
Finally, it is worth remembering that everyone, regardless of their job title or position, wants to work in a great place. Initiatives such as Great Place to Work offer a challenge and support to organisations to be the best they can be, with the wide and diverse range of employees who work there.
Addressing organisations, Divilly puts it well in the publication of this year's list: "The Great Place to Work programme has always had – and has maintained – a very simple definition: trusting the people you work for, having pride in what you do and enjoying the people you work with. Never has this commitment been so important and relevant for us as a country."
Let's all do what we can to make all our workplaces truly great places to work.