Insights > News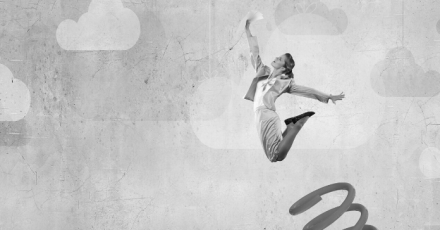 Irish Times Training launches Springboard+ 2019/20 courses
PUBLISHED 17 MAY 2019
This will be the third year of Irish Times Training's involvement in this initiative and we are delighted to introduce our 2019/20 Springboard+ programmes in International Business, Capital Markets & Entrepreneurship!
The Springboard+ initiative has until recently been focused mainly at unemployed people to help them to re-enter the labour market. With unemployment rates falling, courses are now being made available to all people irrespective of their employment status, with the aim of up-skilling individuals in priority growth sectors.
Level 6 programmes are FREE to all applicants. For programmes at Levels 7, 8 & 9, once again these are free to those who are not in employment, but there is a fee of just 10% of the programme cost for those in employment. All courses, regardless of the level, are free for for people who are unemployed, those who were previously self-employed and those returning to the workforce ("Returners").
Further details of all programmes are below. To make an enquiry about any of the Irish Times Training Springboard+ programmes, please email gencourses@irishtimes.com or call (01) 472 7101.
Postgraduate Certificate in International Business
Globalisation and automation have transformed the business world, opening up global markets in a way never seen before. From the perspective of employees competing in the Irish job market, a major factor to consider is the dominance of multinational corporations in the Irish labour market, a trend that promises to continue.
According to the IDA, employment levels in its client companies reached the highest number ever of employment in multinationals in Ireland at 229,057. Since this release, there have been further announcements from tech giants such as Indeed, Salesforce and Facebook of plans for significant future growth.
The Springboard Postgraduate Certificate in International Business takes a holistic view of an organisation and international business, and will advance your knowledge and competency of international business.
The programme is designed for individuals with a background in business or business-related studies who want to develop an integrated and critically-aware understanding of the international activities at both the strategic and operational level.
All of the modules in this programme focus on developing transversal and transferable skills, allowing you to apply your knowledge in day to day activities and to remain nimble in the workplace of the future. Learn more…
Postgraduate Certificate in Global Capital Markets
Since March 2015, the Irish Government has been implementing a structured five-year plan to achieve the Government's long term vision for the development of Ireland's international financial services sector. As part of this plan, the Government set an ambitious objective: to grow the level of direct employment in the International Financial Services sector in Ireland from its current level of 35,000 (in 2015) to at least 45,000 by 2020.
The IFS 2020 Action Plan 2018 indicates that the Strategy is on track to meet the overall target with over 4,600 additional jobs created in the first two years of the Strategy. With the Government's continued commitment to promoting Ireland as a location for IFS, the target level of direct employment in sector for 2020 is expected to be achieved and may even be surpassed, meaning there will be plenty of job opportunities for those interested in pursuing a career in the sector.
The Springboard Postgraduate Certificate in Global Capital Markets reflects the ethos and objectives of IFS2020 by contributing to the skills pipeline of graduates who wish to pursue a career in the financial services sector and is also open to those in employment. This programme is particularly aimed at graduates from a non-finance discipline who wish to 'skill into' the international financial services sector and specifically into one of the key subject areas in the financial services sector in a Financial Risk Management specialism pathway (Updated 5th June). Learn more…
Entrepreneurs Programme
Less than half of the Irish population believe they have the skill set needed to start a business, a statistic which is on par with the European average, despite the fact that a higher percentage of the Irish population compared with the European average readily identify entrepreneurial opportunities in their local area. [Global Entrepreneurship Monitor (GEM) Survey of Entrepreneurship in Ireland]
Four in ten Irish people cite fear of failure as a reason for not starting a business and this is also a gendered issue with more women reporting that they do not see the opportunities or have the necessary skill set to start a business.
The aim of the Springboard Entrepreneurs Programme is designed to give you the fundamental business skills and confidence needed to start & scale your own business.
Including modules in "The Future of Work", "Presenting Your Best Self", "Refining Your Business Idea" & "Developing Your Online Presence", the programme will assist budding entrepreneurs as you develop from a seedling idea to a fully functioning business, ensuring you have a well thought out and actionable business plan and are equipped with practical and usable skills to enable you to grow your business.
If you are returning to the workforce after some time, the academic qualification you receive on successful completion (an Advanced Certificate in Management Practice) will confirm your newly acquired skills to prospective employers. Learn more…
To register your interest on any of the above programmes, please email gencourses@irishtimes.com or call (01) 472 7101.
About Springboard+
Springboard+ provides free higher education courses in areas of identified skills needs to unemployed people, those previously self-employed and those returning to work. Courses will also be free for employed people on NFQ Level 6 courses. For employed participants on courses NFQ level 7 – 9, 90% of the course fee will be funded, with participants required to contribute just 10% of the fee.
Springboard+ allows you to bring your career to the next level – learn new skills, enhance your existing skills, get the promotion or job you've always dreamed of.
Springboard+ is managed by The Higher Education Authority on behalf of The Department of Education and Skills. Springboard+ is co-funded by the Government of Ireland and the European Social Fund as part of the ESF programme for Employability, Inclusion and Learning 2014-2020. #SpringIntoYourFuture #FutureProofYourSkills