Insights > News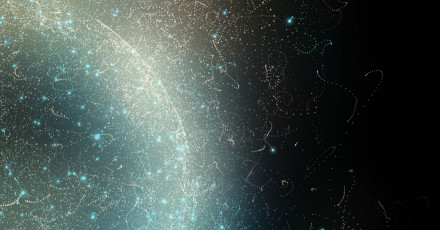 Springboard+ Global Capital Markets
January 2021 Programme
Course title: Postgraduate Certificate in Global Capital Markets (Compliance Pathway)
Start date: January 18, 2021
Duration: 9 months
Study mode: Live, Interactive, Online (Classroom, as Covid-19 regulations permit)
Course Specialism: Compliance & Regulation
Cost: Free for those eligible, otherwise 90% subsidised (€450)
Please note that the application deadline for this programme has now passed, and we cannot accept any further applications. If you wish to register your interest against a future course, please email Sinead Docherty at sdocherty@irishtimes.com
About the programme
The Postgraduate Certificate in Global Capital Markets, delivered in conjunction with Ulster University, is designed for graduates from any and all disciplines who want to pursue a career in the financial services industry.
The programme will also be suitable for individuals already working in the area; those who want to specialise in a key subject area (Compliance & Regulation) and those who are new to the financial services sector and want to get a better grounding in the principles of finance.

The first two modules in Semester 1 will introduce you to the theory and tools required to understand market and institutional structure and assist you in developing a range of interpersonal and other transferable skills necessary to work within the this sector.

Students wishing to complete the Regulation & Compliance specialism will begin in January 2021. With an emphasis on application in a real-term context, the overall aim is to educate you in the principles of finance, both theoretical and applied. Within the context of financial management, the programme will enable you to engage in a challenging and stimulating educational experience through which you can acquire sound knowledge and understanding of the development and application of key finance principles, concepts, theories and techniques.

This programme reflects the ethos and objectives of IFS 2020 "A Strategy for Ireland's International Financial Services Sector 2017/ 2020" by contributing to the skills pipeline of graduates who wish to pursue and advance a career in the financial services sector and related IFS sub-sector areas. As part of the programme an optional "job-readiness" module will be available, aimed particularly at participants who are not in employment.
You can download the programme brochure here.
Course content
Professional and Academic Skills
Financial Theory, Product and Markets
Regulation & Compliance
Case Studies & Standards of Corporate Governance, Conduct & Ethics
Eligibility
This programme is available to both those already in employment and those who are out of work, whether in receipt of unemployment benefit or having been out of the workforce for some time, once they meet the university's entry level requirements.
Employee development
Do you want to give your employees the opportunity to grow, develop in-demand skills and gain a university qualification? Irish Times Training offers a range of free and subsidised Springboard+ higher education courses in areas of identified skills gaps.
For more information, please contact courses@irishtimes.com or call (01) 472 7101.
About Springboard+
Springboard+ provides free higher education courses in areas of identified skills needs to unemployed people, those previously self-employed and those returning to work. Courses will also be free for employed people on NFQ Level 6 courses. For employed participants on courses NFQ level 7 – 9, 90% of the course fee will be funded, with participants required to contribute just 10% of the fee.
Springboard+ allows you to bring your career to the next level – learn new skills, enhance your existing skills, get the promotion or job you've always dreamed of.
Springboard+ is managed by The Higher Education Authority on behalf of The Department of Education and Skills. Springboard+ is co-funded by the Government of Ireland and the European Social Fund as part of the ESF programme for Employability, Inclusion and Learning 2014-2020.
#SkillsThatWork